As part of her weekly substituting schedule, Superintendent Rosenbach visited Mrs. Fournier's Kindergarten class today. She was given such a warm welcome from the students and interacting with the class was a really rewarding experience. She concluded her visit reading one of her all time favorite stories, "The Night Before Christmas." Follow up from Mrs. Fournier was really positive, saying the kids enjoyed their time with the superintendent.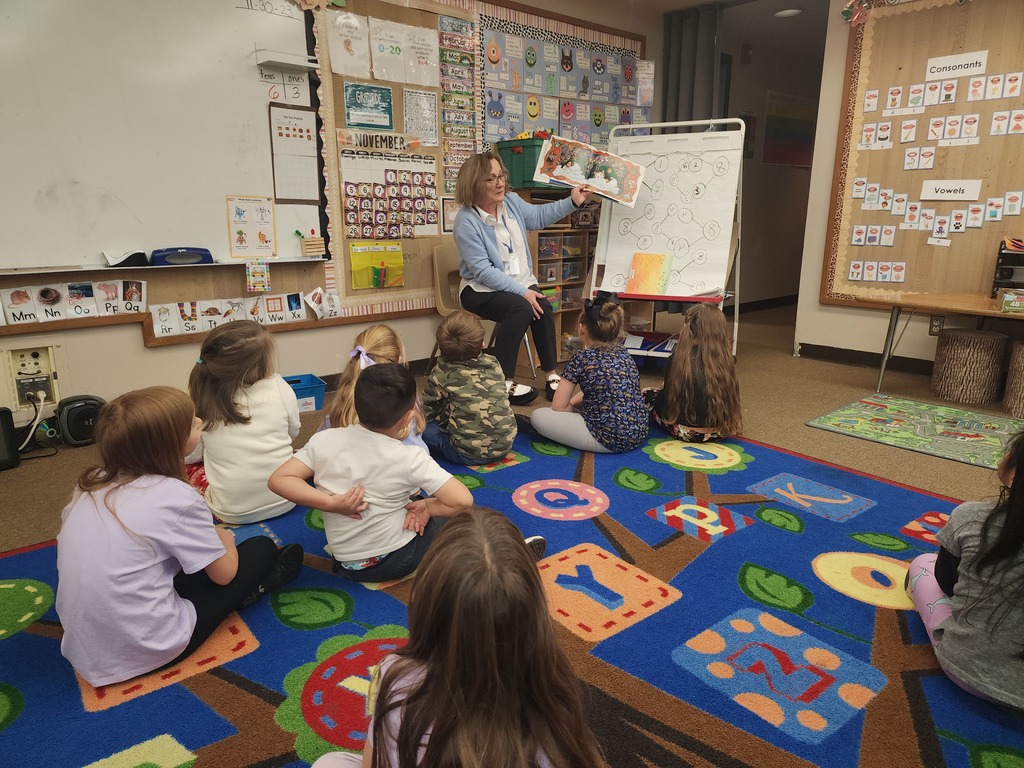 Your voice matters! Please watch for our text messages and emails from Possip with a few simple questions asking for feedback on your experience with your school. We want to know what is working and what you need. Next survey is scheduled for tomorrow, November 29th. Please take a few minutes and have your voice heard. Let's get to 100% participation! THANK YOU!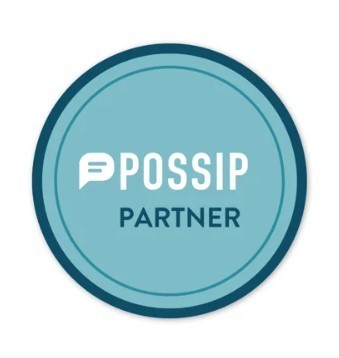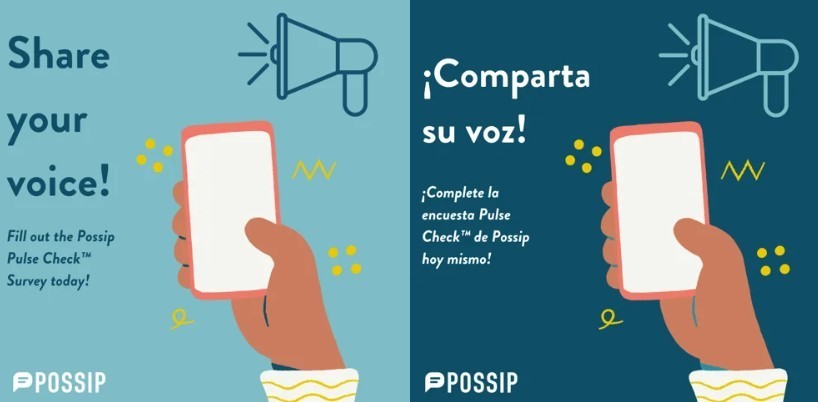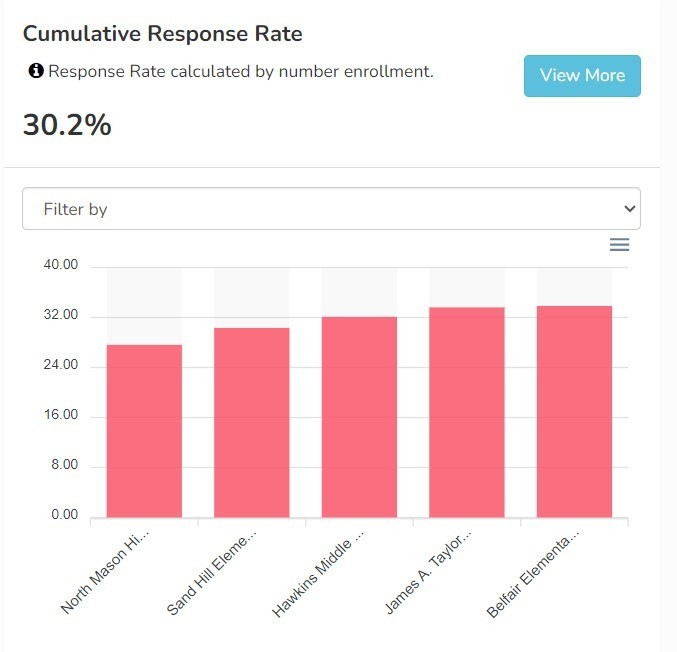 🏆 North Mason has Band Kids going to STATE!!! 🏆 The following North Mason HS band students have been accepted into the 2024 Washington Music Educators ALL STATE Honor band program this February. Students sent in audition recordings in October, along with hundreds of others from across Washington, to be considered for this role. Jake Buckingham- Percussion Raymond Felton- Bass Clarinet Carl Lewis Jr.- Trombone Haleigh Scott- Bass These students will travel to Yakima Washington in February to work with college professors, and fellow band students from across state, culminating in a final performance in Yakima's historical Capitol Theatre. Congratulations to all, and GO BULLDOGS!!! Thank you, Chris Drewry, for sharing this fabulous news!

Happy Thanksgiving! Feliz día de acción de gracias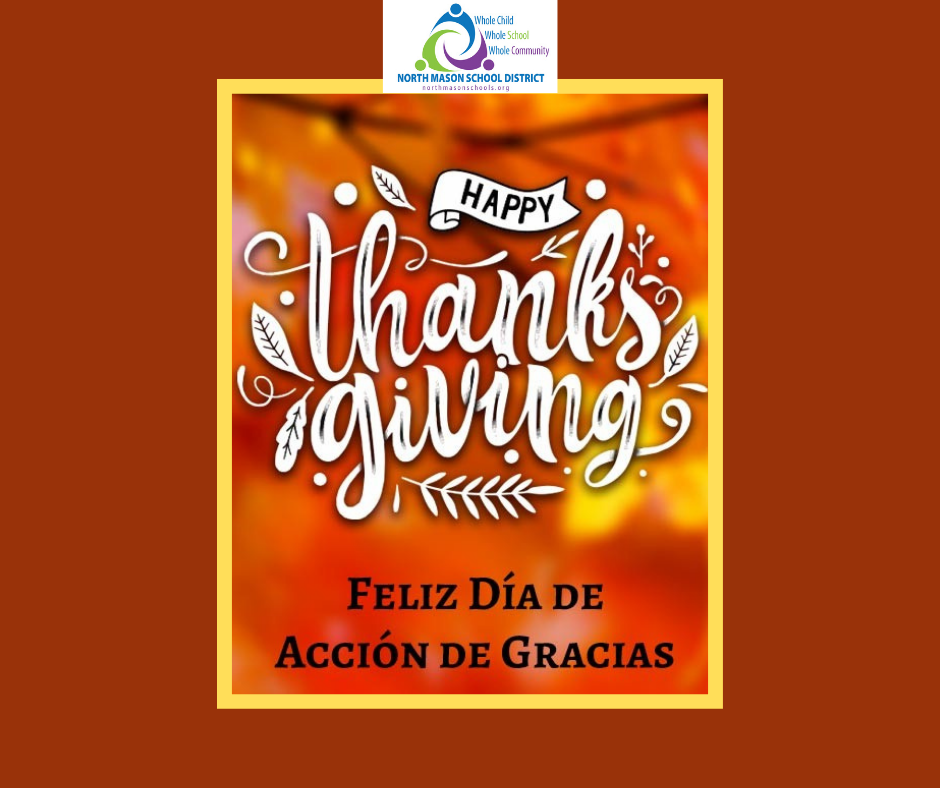 ❤️Students Supporting Community❤️ NMHS students in the Family, Career & Community Leaders of America class delivered three fully cooked Thanksgiving meals to The Hub today for families in need this holiday, exemplifying not only FCCLA values, but also those we hold dear at NMSD. Thank you to teacher Heather Brase and Principal Chad Collins for sharing this example of their students being leaders and making a difference in our community.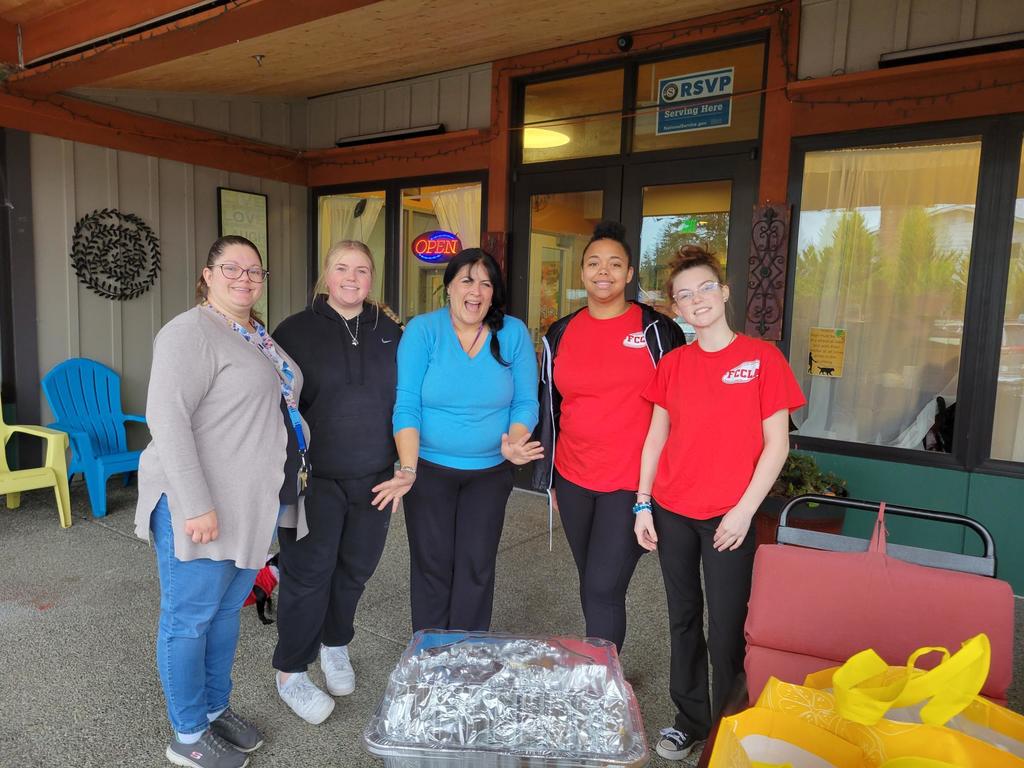 🦃 Thanksgiving Funny 🦃 Students at Hawkins Middle School were doing their Turkey Trot today, each class running a mile around the campus. When students asked one of their PE teachers, Paula Grande, "What's a turkey trot?" she had fun concocting an extremely elaborate explanation convincing some students there were turkeys hidden out on the trails that they had to catch. Some students jogged by, reporting defeatedly, "We didn't see any out there." Without missing a beat, she asked, "Not even behind the ballfields?" The students' heads swiveled in that direction, obviously upset they hadn't thought to look there. 😄😄😄 Next up, the Elf Run in December!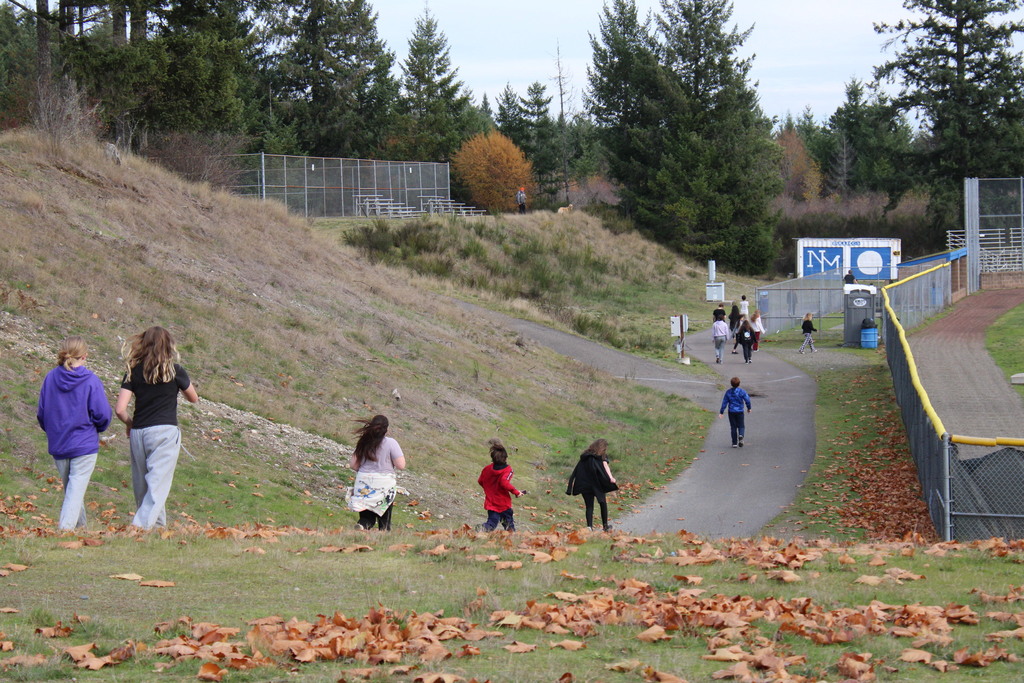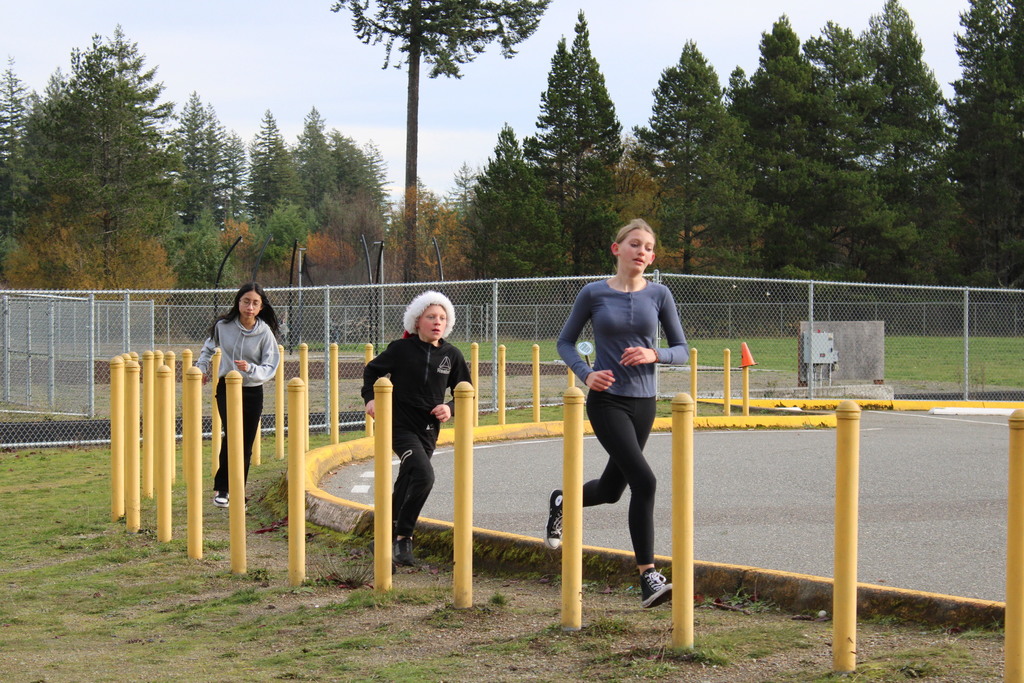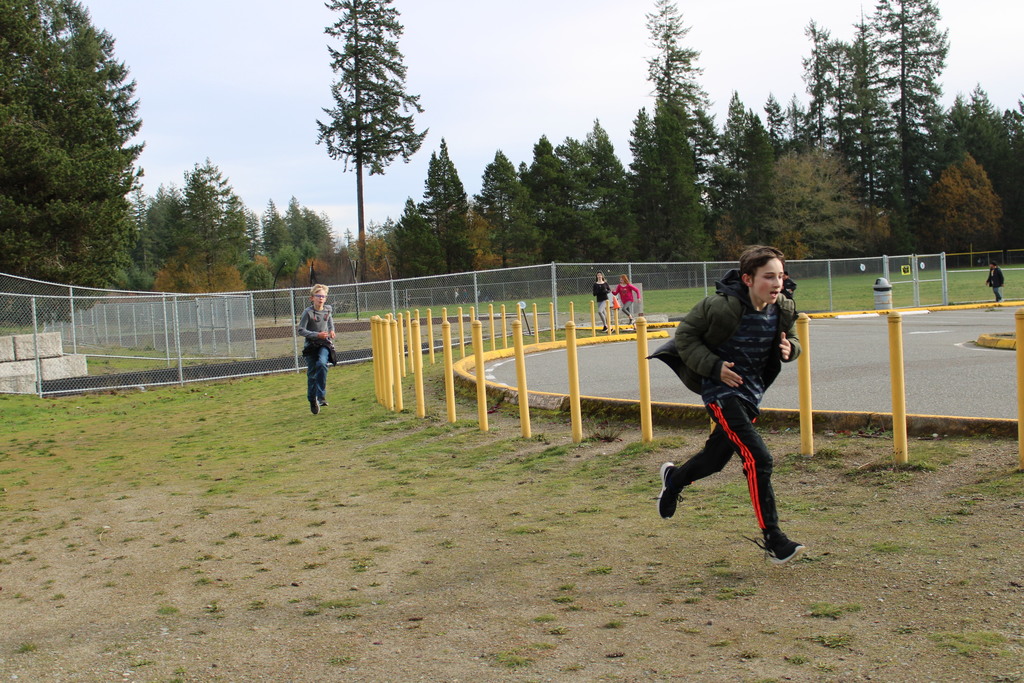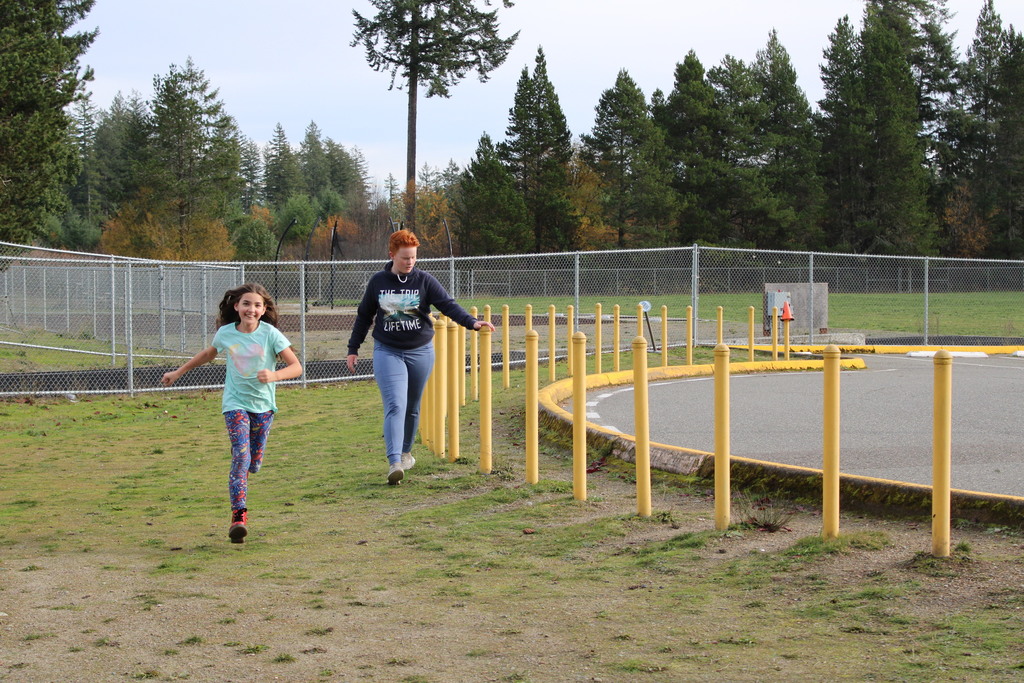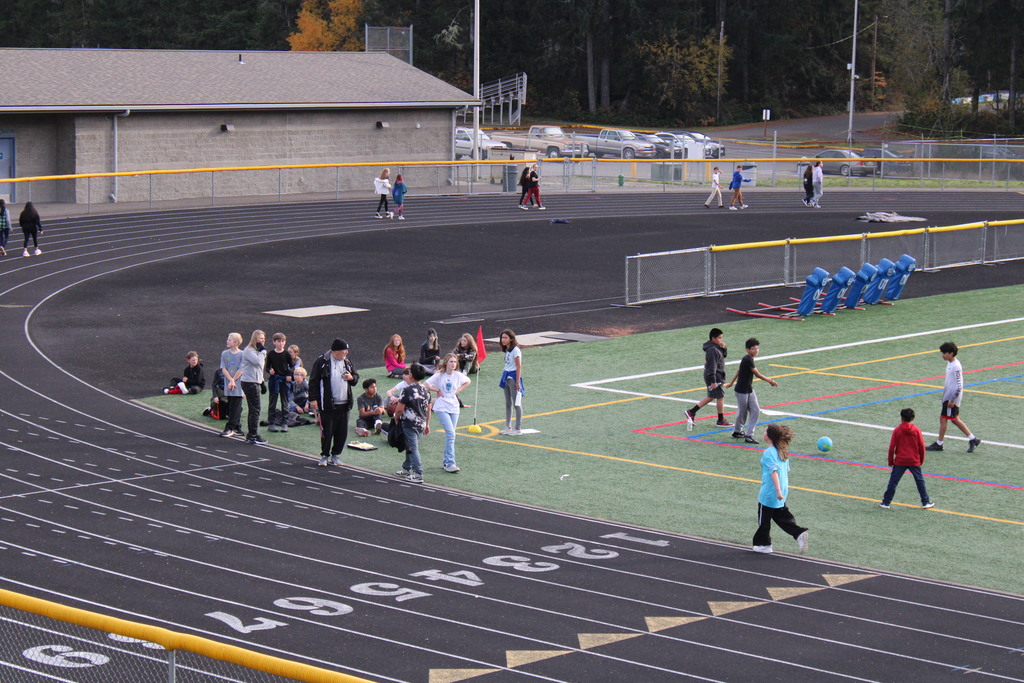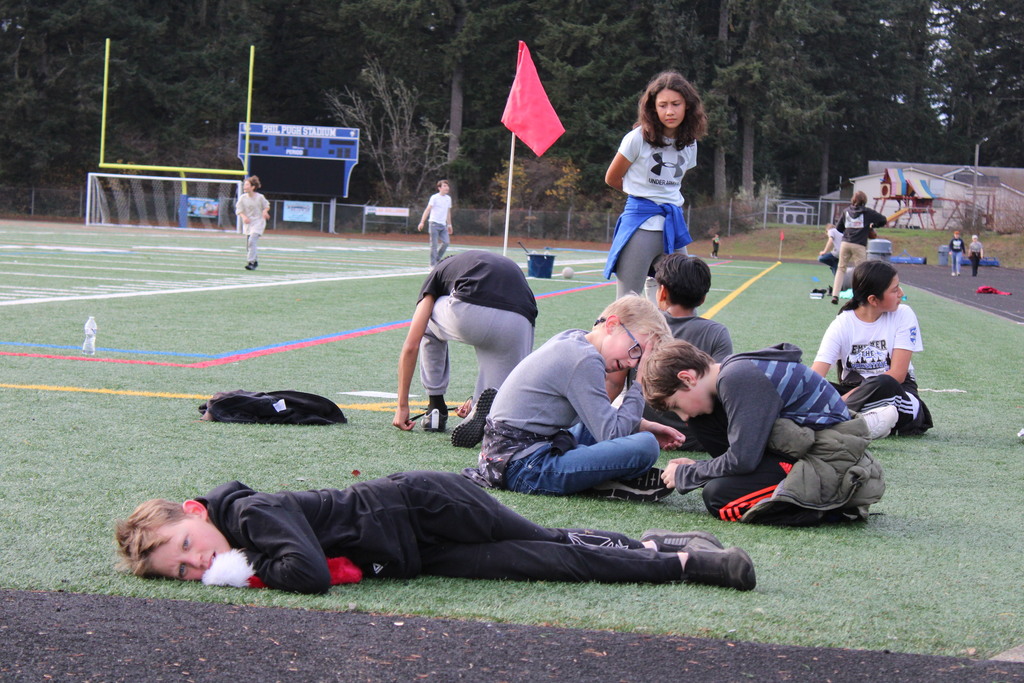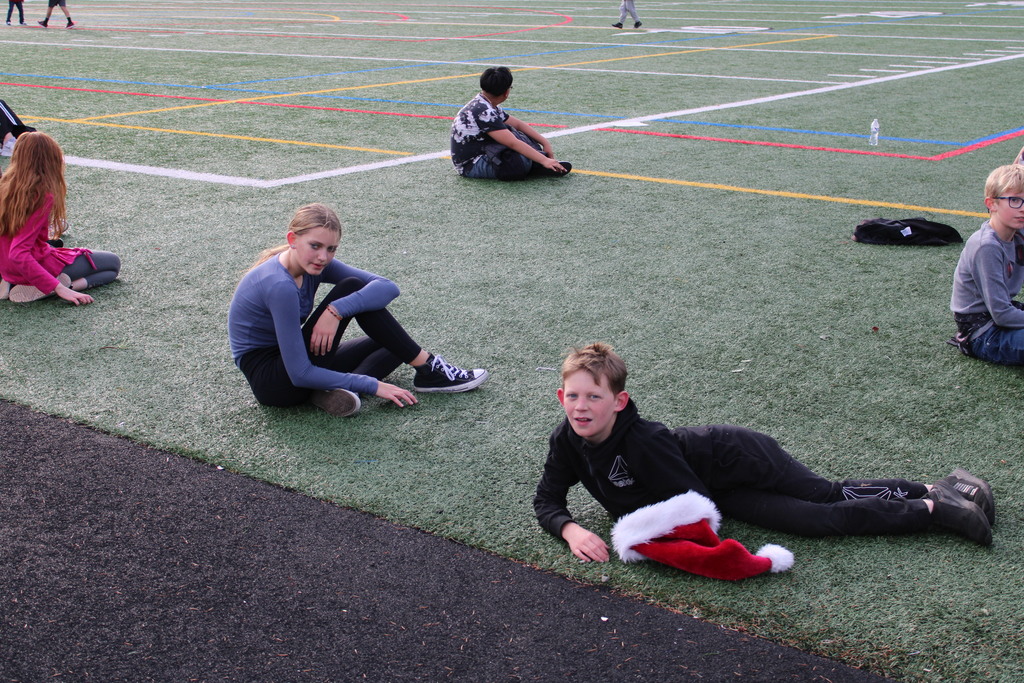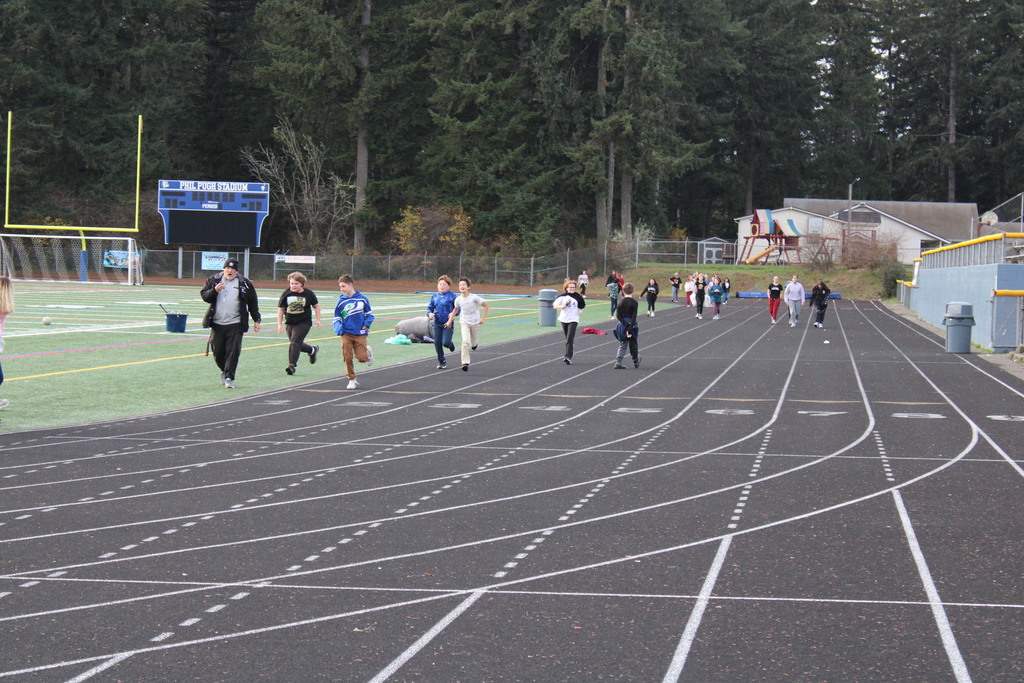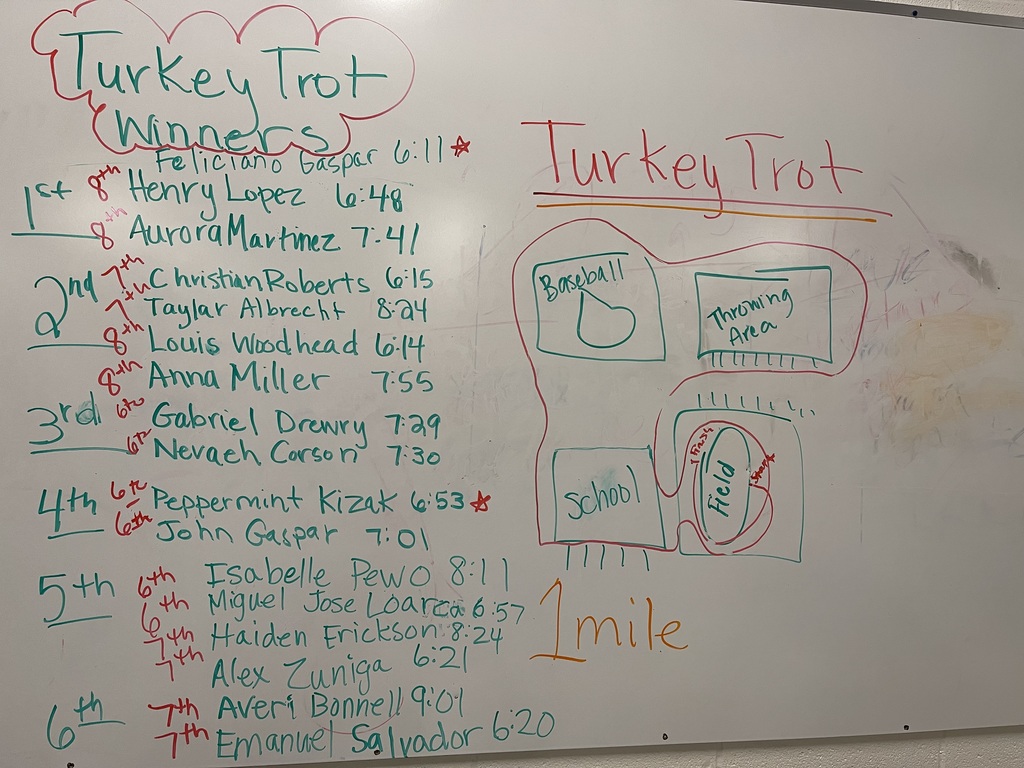 The Transportation Department opened their doors to welcome administration, staff, retirees and families to their annual Thanksgiving feast. The food stretched from one end of the bus garage to the other: turkey, ham, crab, potatoes, veggies, salads, pies, desserts...you name it, they had it. The garage took on a festive feel thanks to the drivers decorating the tables with holiday centerpieces. Everywhere you looked there was chatting and laughter, and smiles of satisfaction from the food and the friendship. This Thanksgiving tradition has been going on for decades, one driver recalling it was 1985 when they started in the district and it was happening then. Great start to Thanksgiving week! Thank you, Transportation!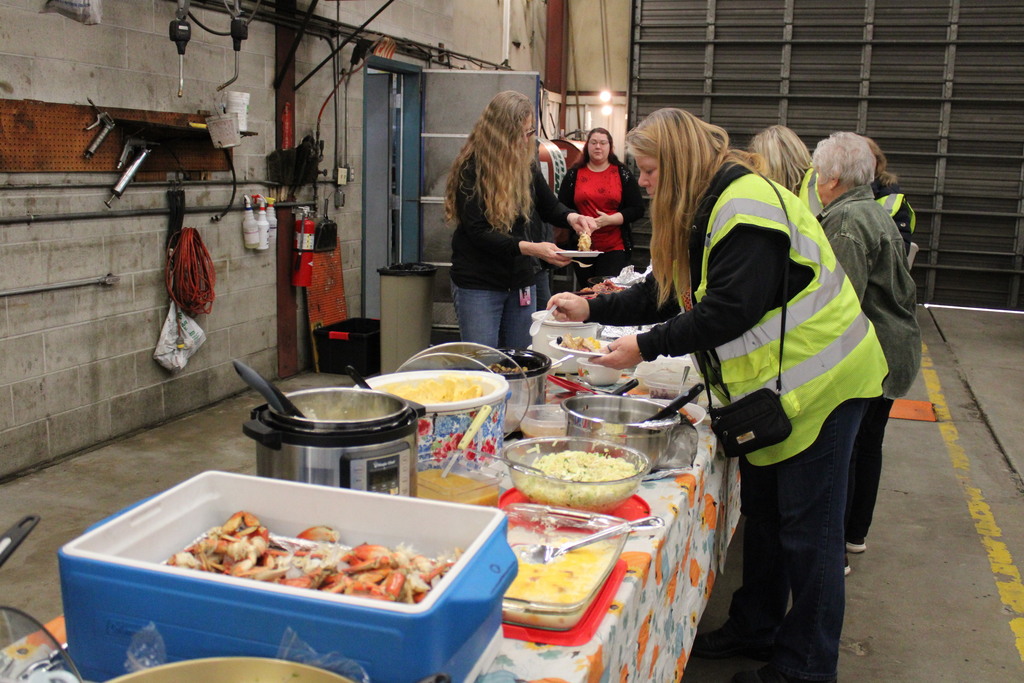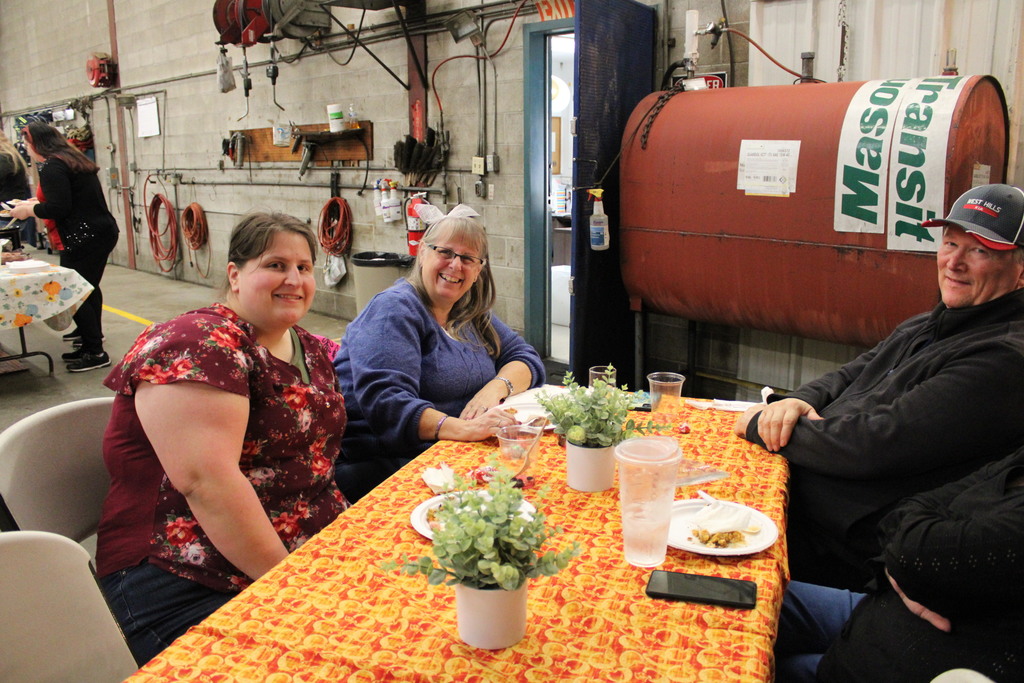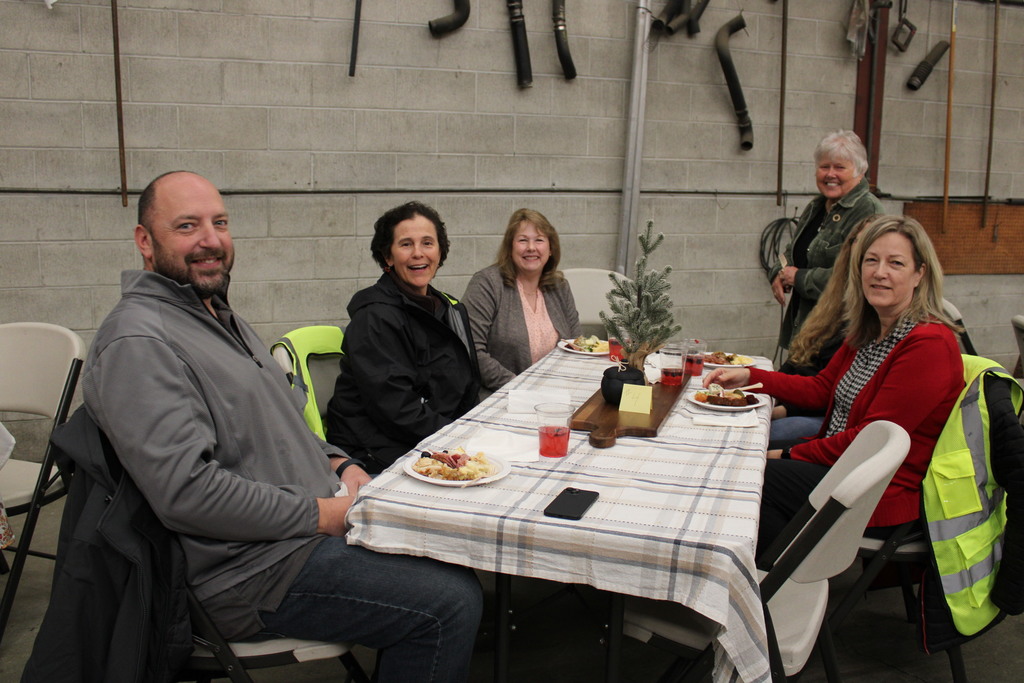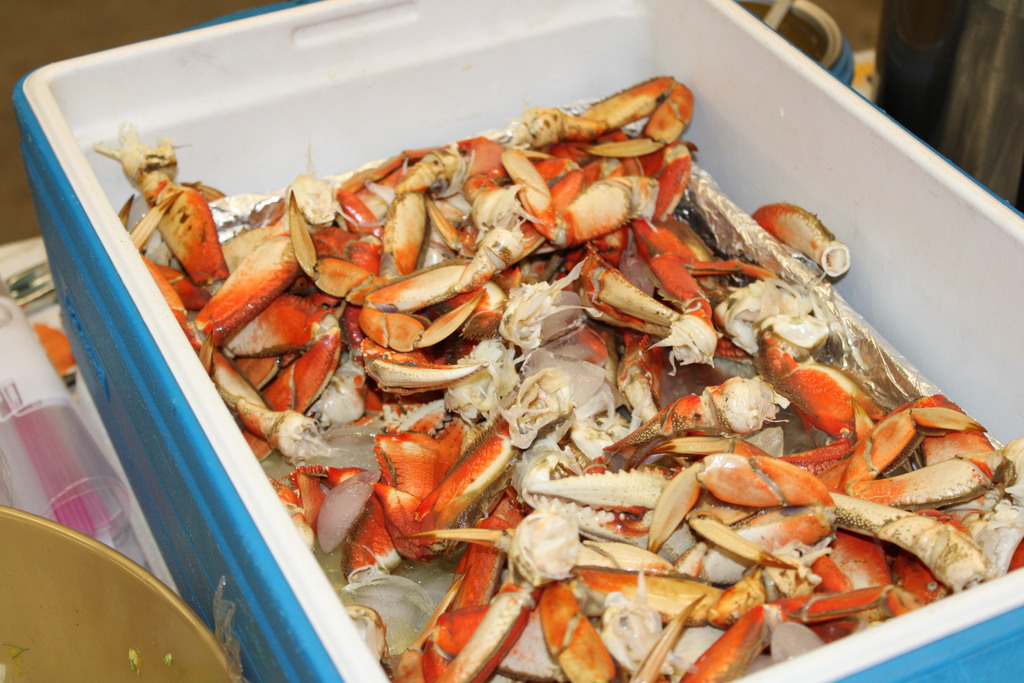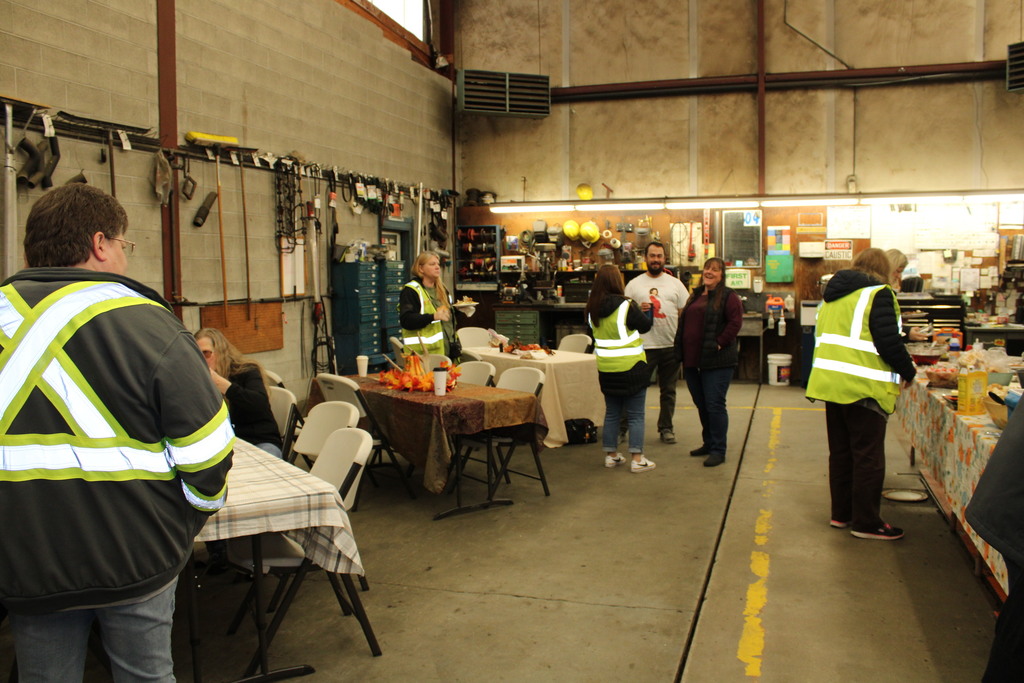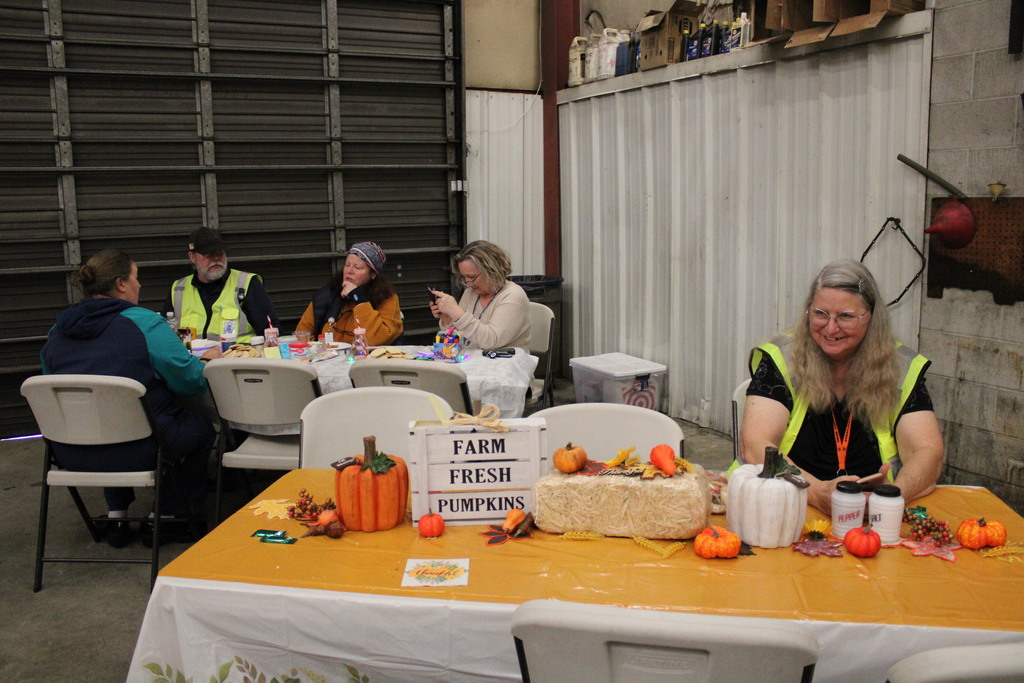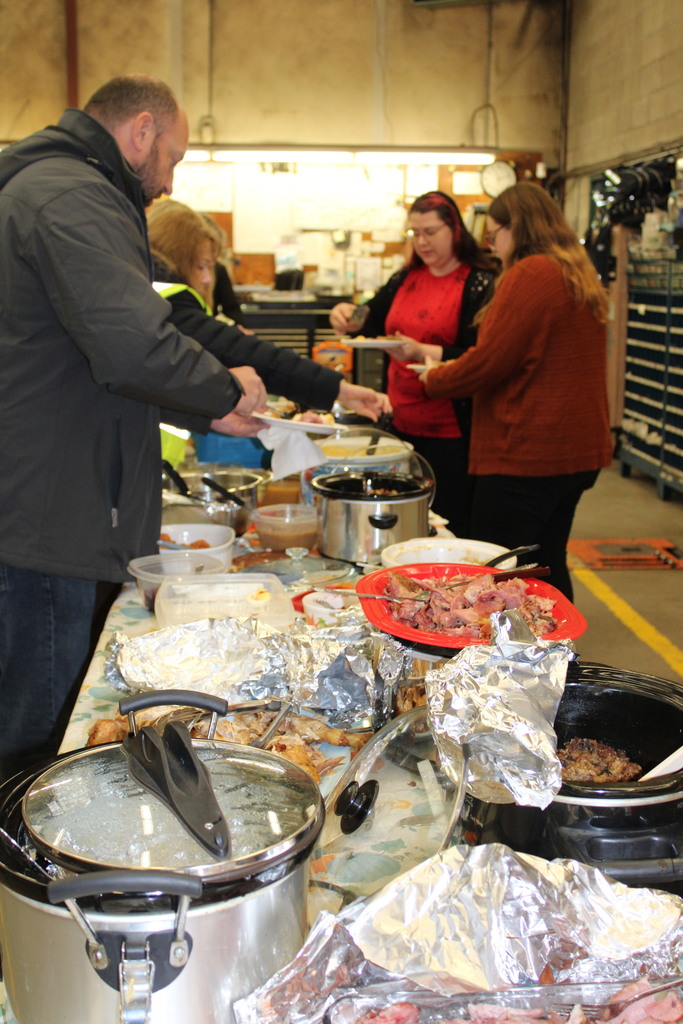 Superintendent Rosenbach hosted superintendents from around Mason County to discuss various topics ahead of the upcoming Legislative Session. They started their meeting with a beautiful breakfast prepared by the NMHS culinary class. After the meeting, Superintendent Rosenbach proudly showcased students in action on a tour of the high school. Popping in to the boat building class, the visitors learned more about the Core Plus Maritime program. They also dropped in to the Athletic Medicine department where students were in the midst of a CPR class, and got a close up look at the Anatomage table that is part of the Health Sciences CTE pathway. Other stops included the Life Skills classroom, the Toni M. Smith Auditorium, the gymnasium, weight room, and the band room. A big thank you from Superintendent Rosenbach to our culinary students for the gourmet breakfast and to all our students for doing NMSD proud during the walkabout with our special guests.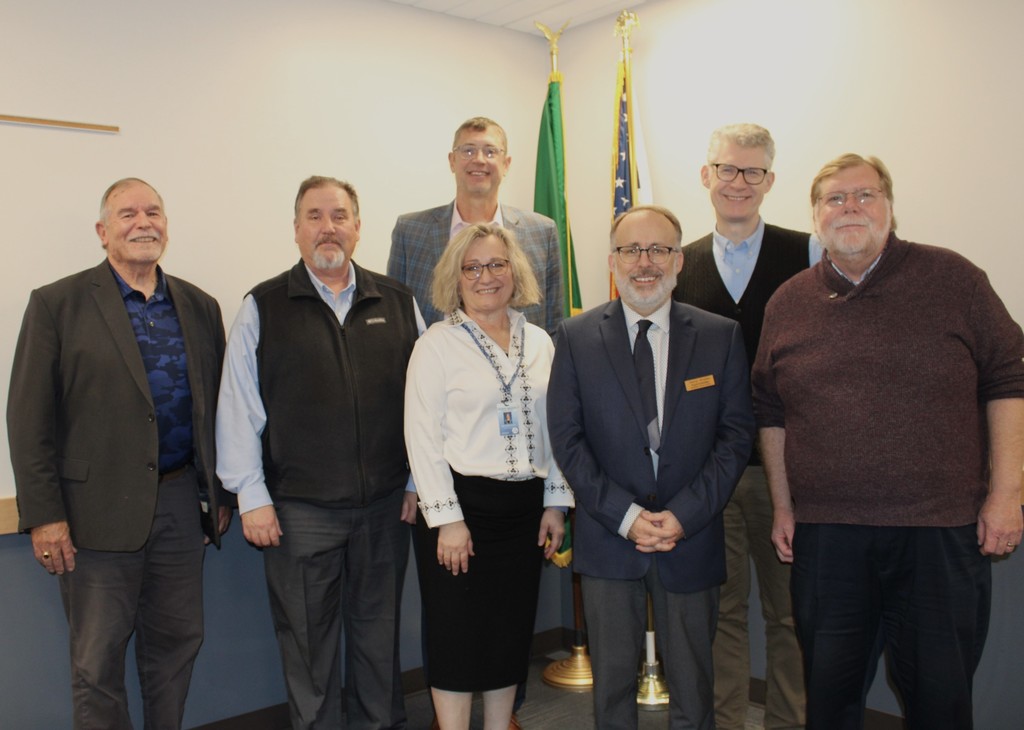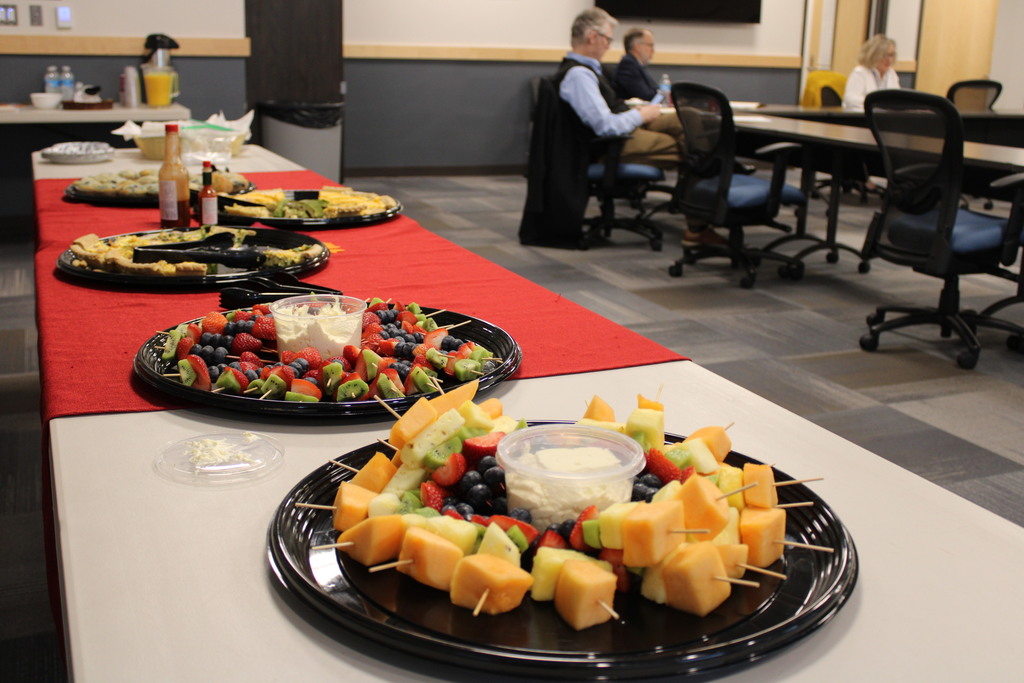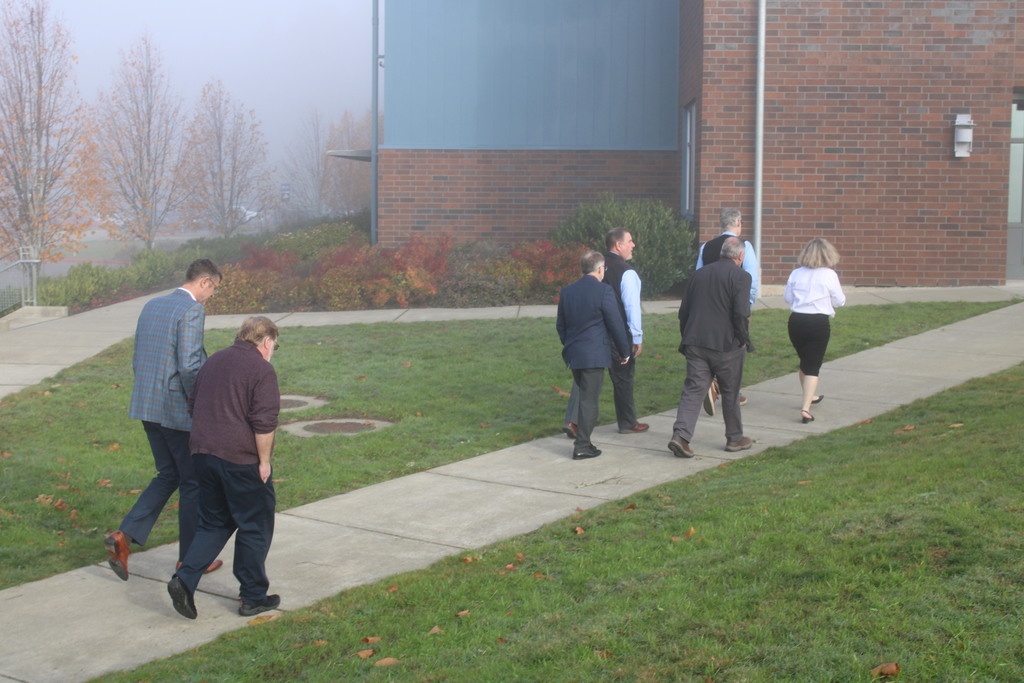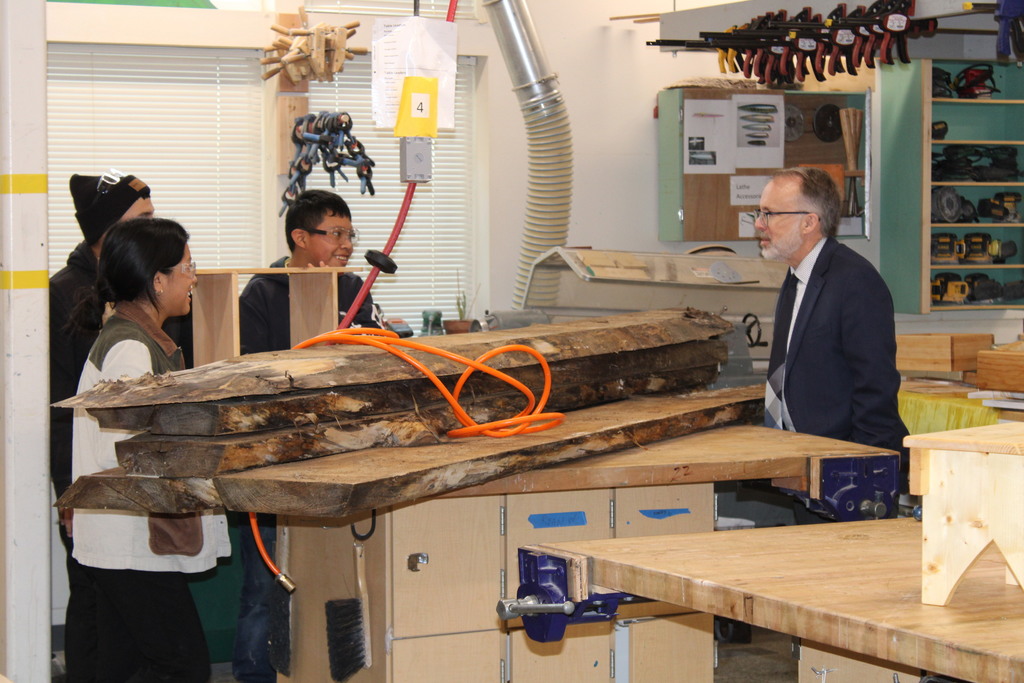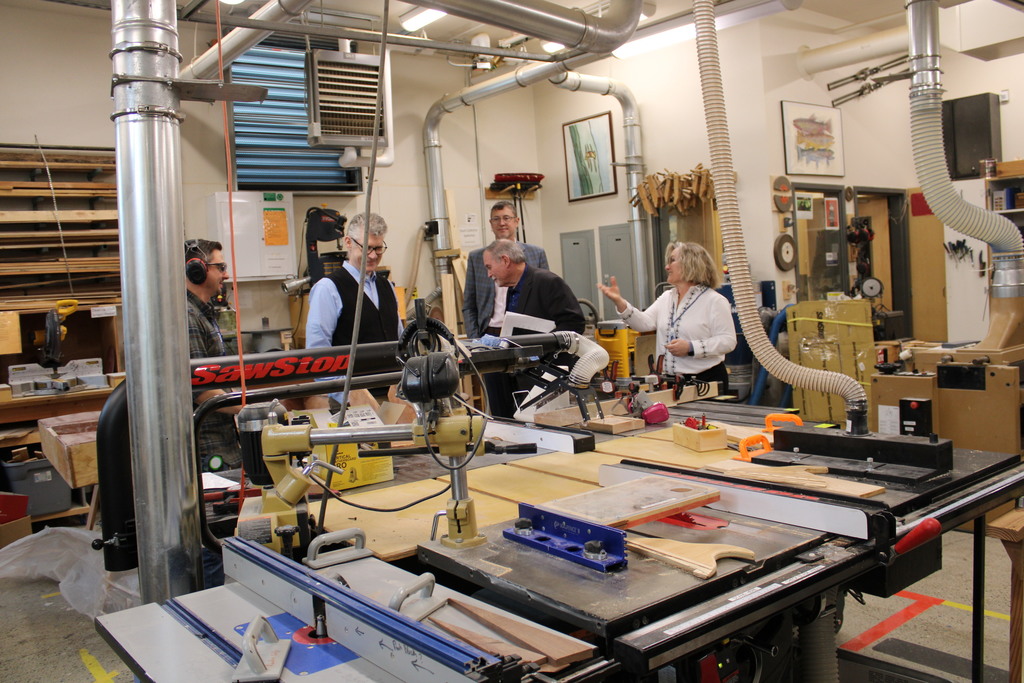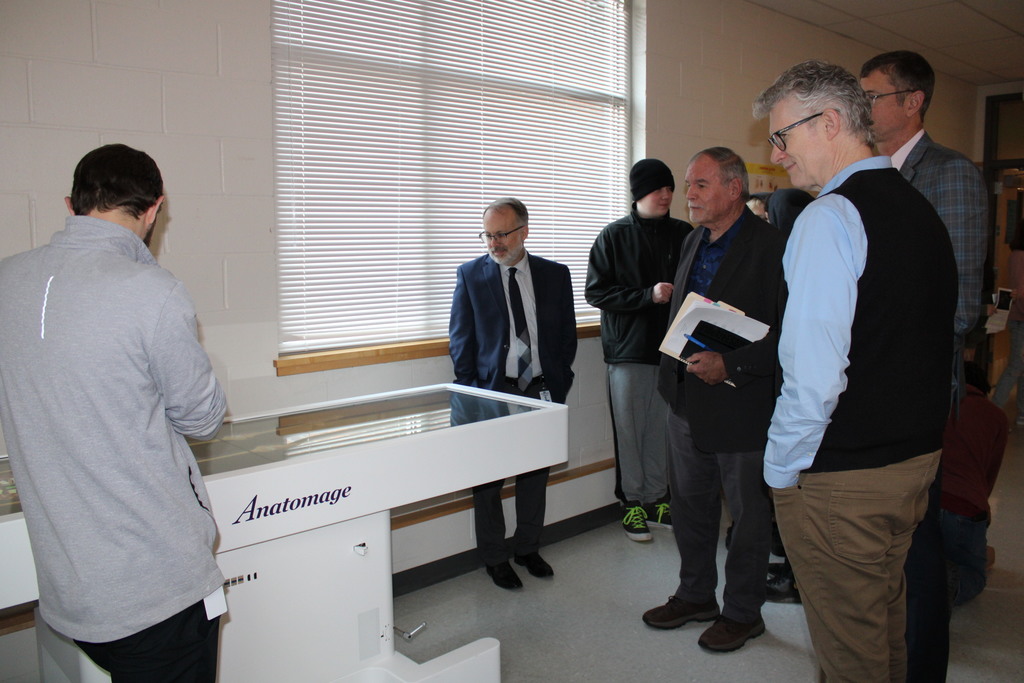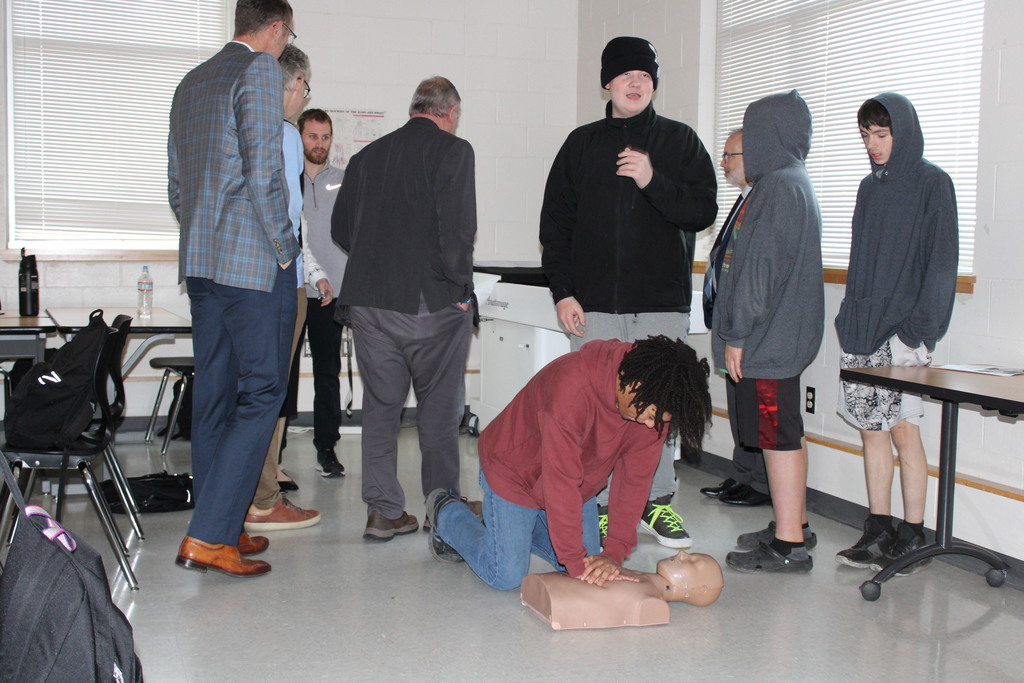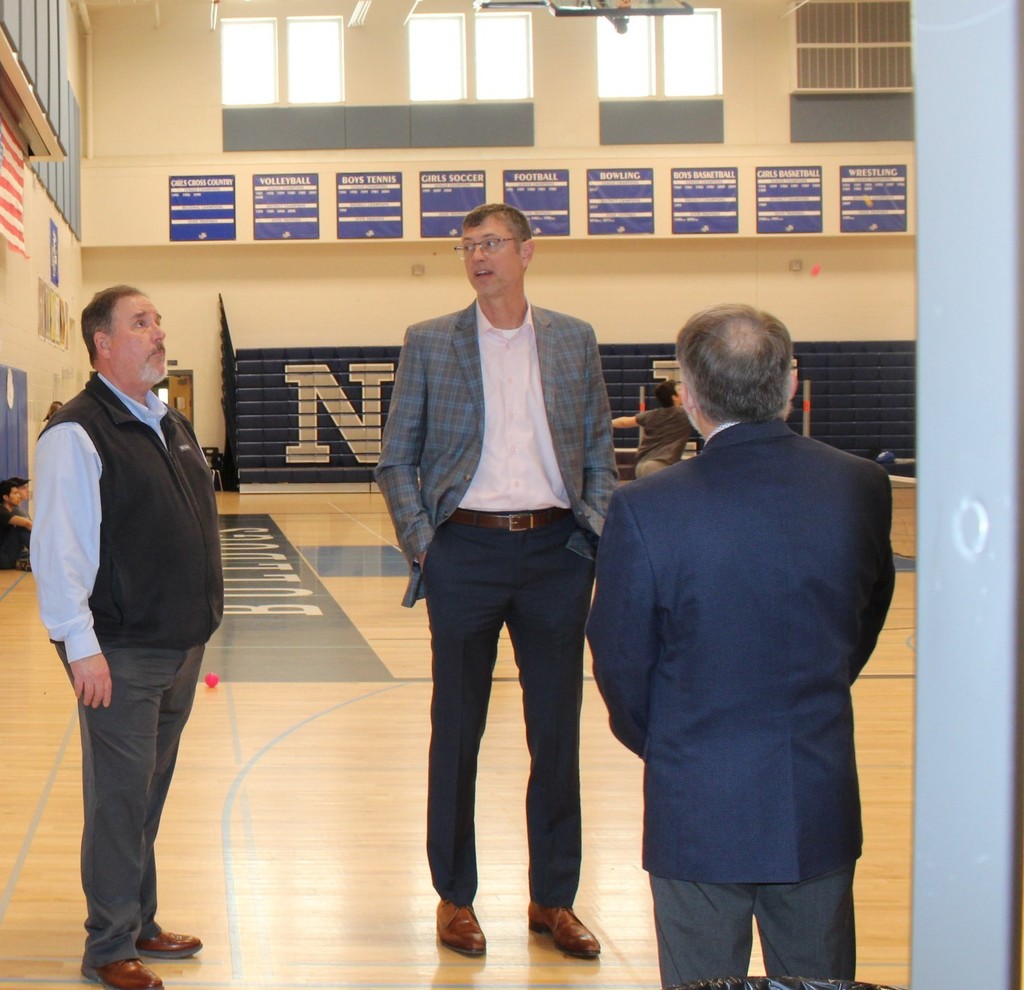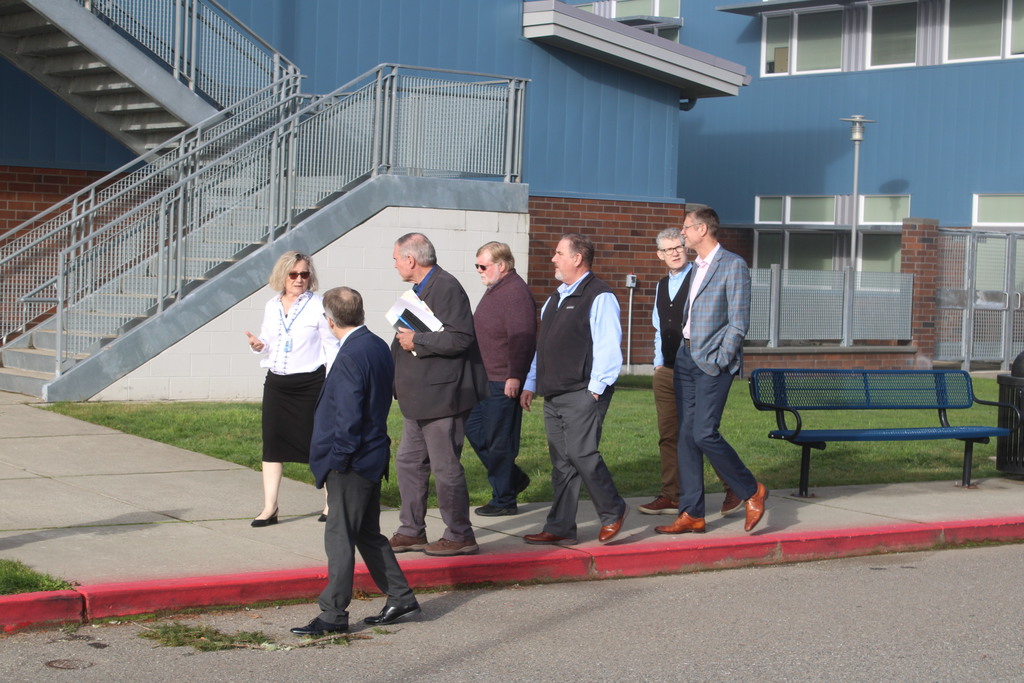 In Celebration of National Native American Heritage Month, the North Mason School District recognizes that it exists on Indigenous land. Just as our schools and offices exist in the Hood Canal drainage, so too did the Twana people, a Salish people. Twana communities encompassed the Hood Canal, the largest was known as the Skokomish big river people. We acknowledge the ancestral homelands of these people, the original caretakers of this land, keeping balance and beauty for thousands of years. We are grateful to respectfully live and work on these lands with the descendants of the Twana and members of the Skokomish Tribe, who have called this land home since time immemorial. North Mason School District strives to serve the whole child, through partnership with the whole community. Every child matters.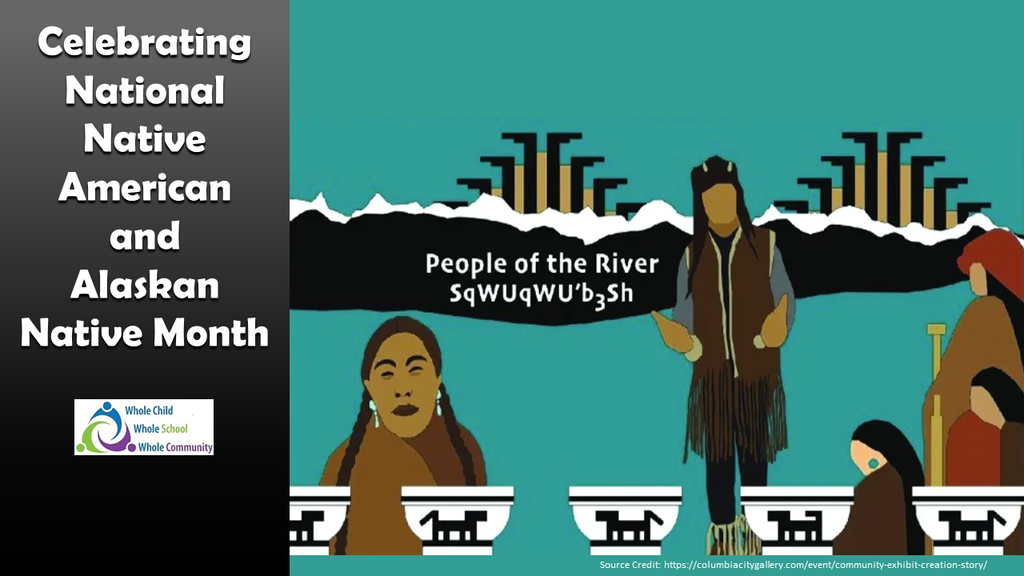 The NMHS Marching Band will be performing in the 58th Annual Auburn Veterans Day Parade this Saturday. One of the largest of its kind in the country, the parade has over 6,000 participants, including 25+ marching bands, military vehicles, veterans' units, honor guards and more. The parade route travels along Main Street from E Street to A Street NW/SW. The day-long activities run from 7:00 AM to 10:00 PM. with the parade scheduled to start at 11:00 am. The North Mason High School Band and color guard have been an annual participant in the event since 2013. Since then, NMHSMB has repeatedly placed in the top three spots, earning the Mayor's Award from the City of Auburn for Best musical performance in 2015. After the parade, the marching band competes in the field show competition at Auburn High School showcasing the culmination of their Fall marching season. Last year, the band placed 3rd for their parade performance and earned 1st Place in the Field Show. #gobulldogs (photos from the last marching band competition available at
https://shop.openyour.is/p153891941
)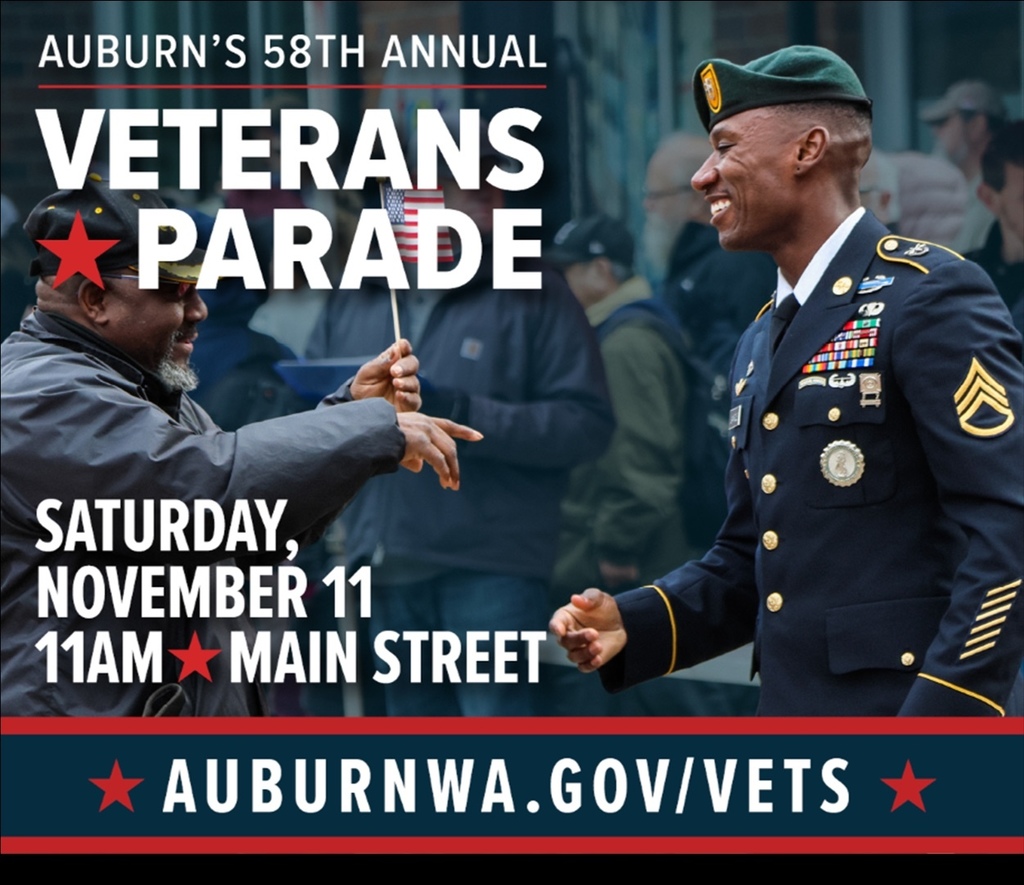 Celebrating our Veterans! Around the district, assemblies were held to observe Veterans Day. Students honored their special guests through musical performances, readings of proclamations and flag presentations. Guest speakers talked about their time in the service and the meaning of Veterans Day, with the word "sacrifice" coming up as a recurring theme. The heartfelt assemblies at each building highlighted the intense respect students and staff have for the people protecting our liberty and freedoms. Thank you to all our Veterans!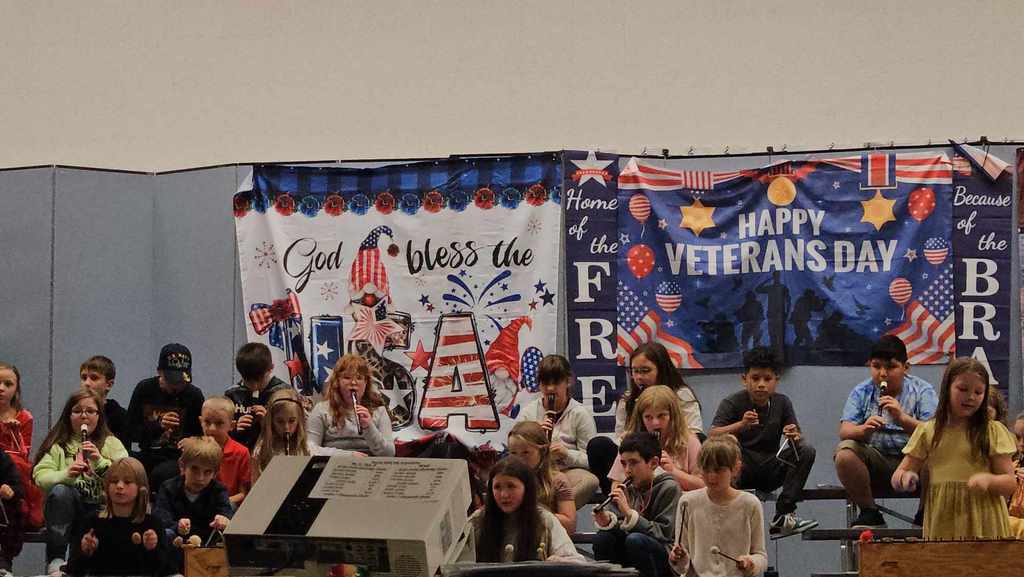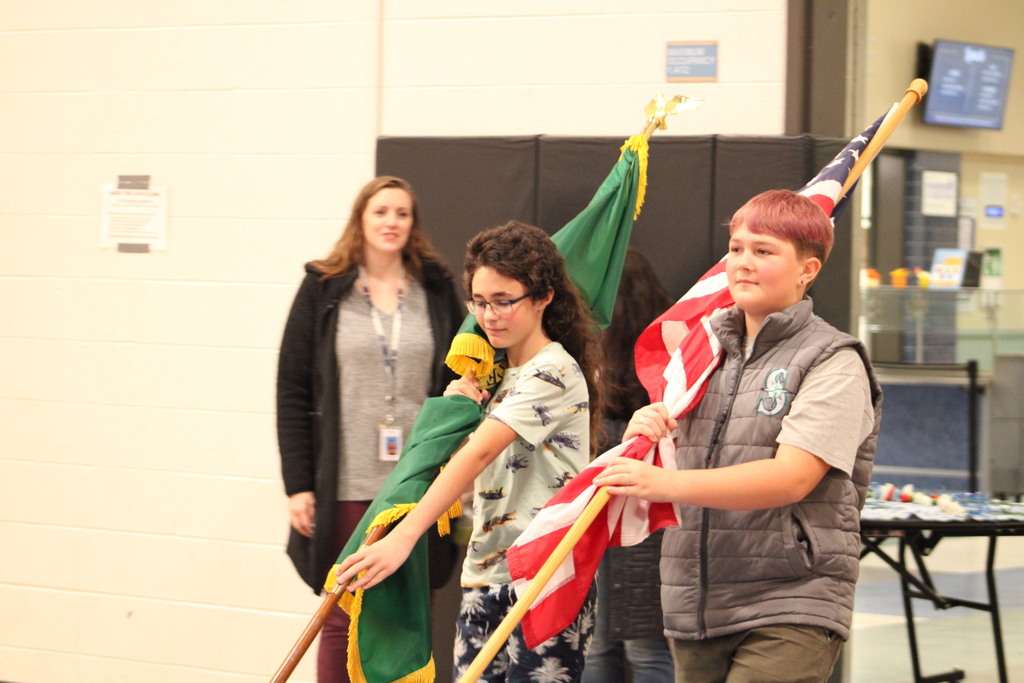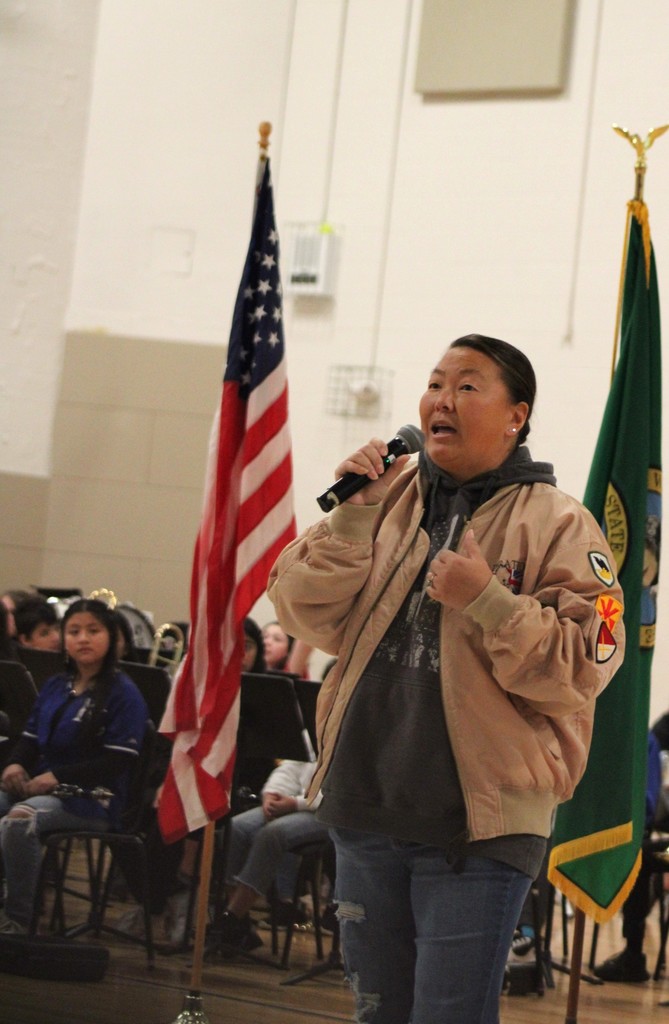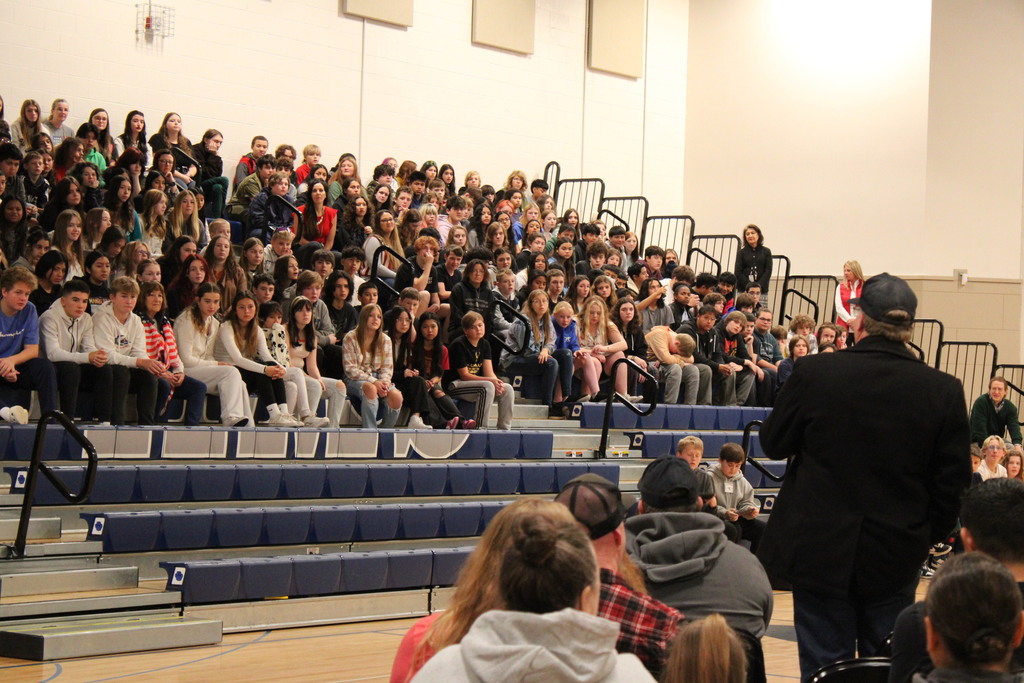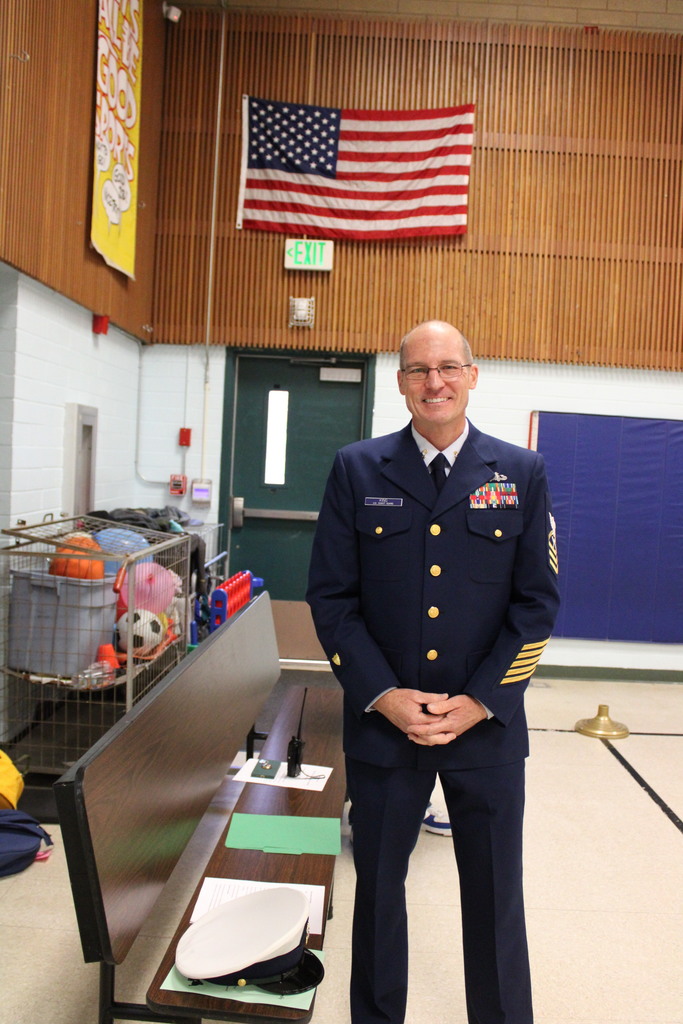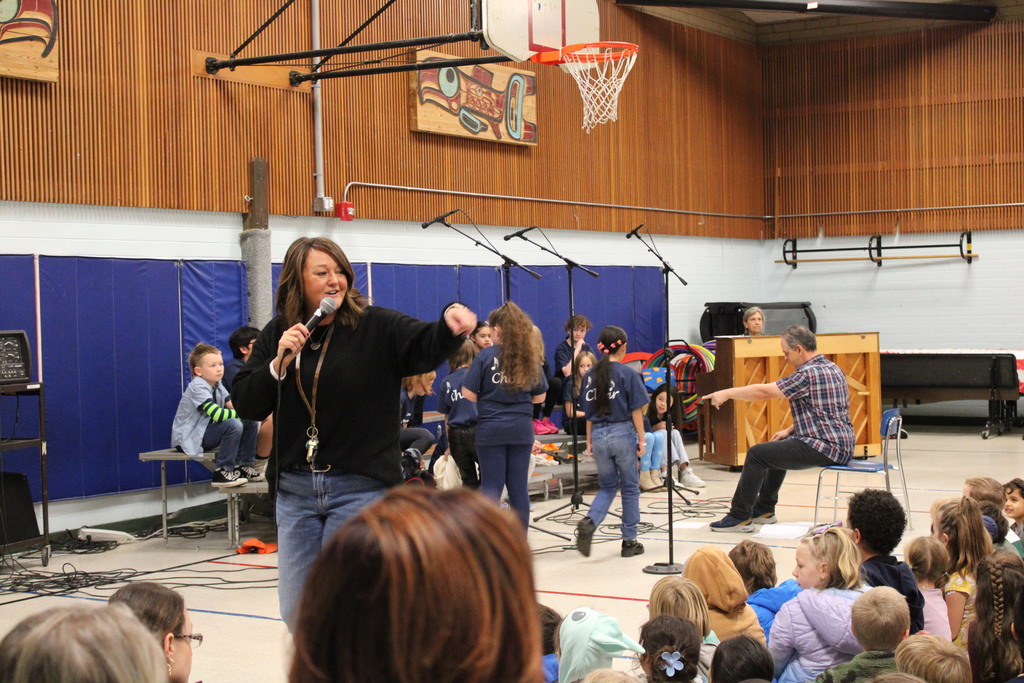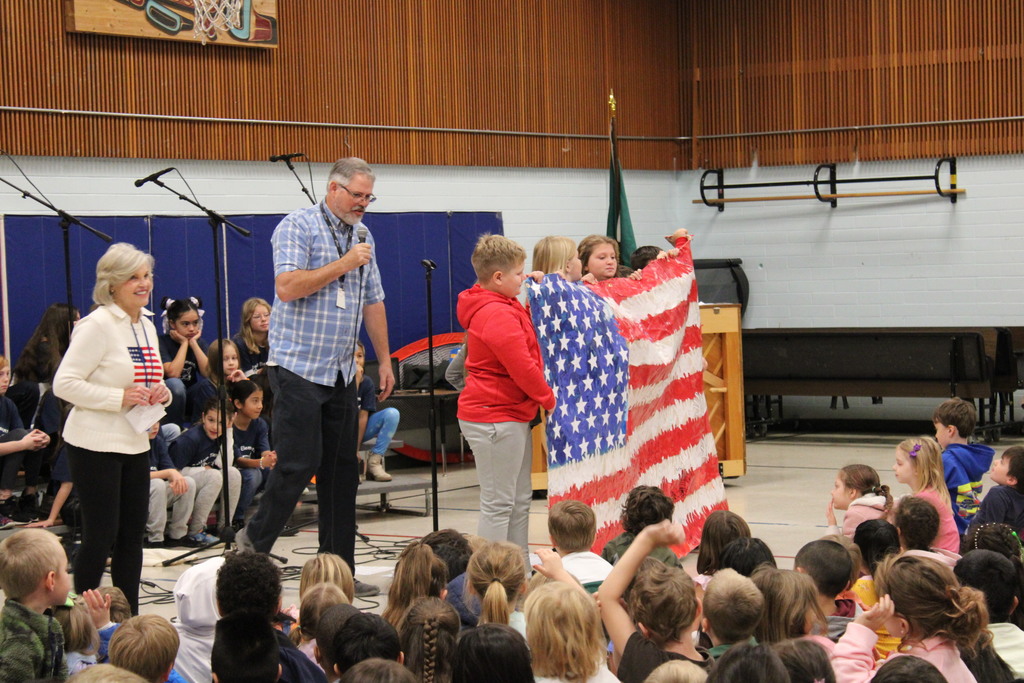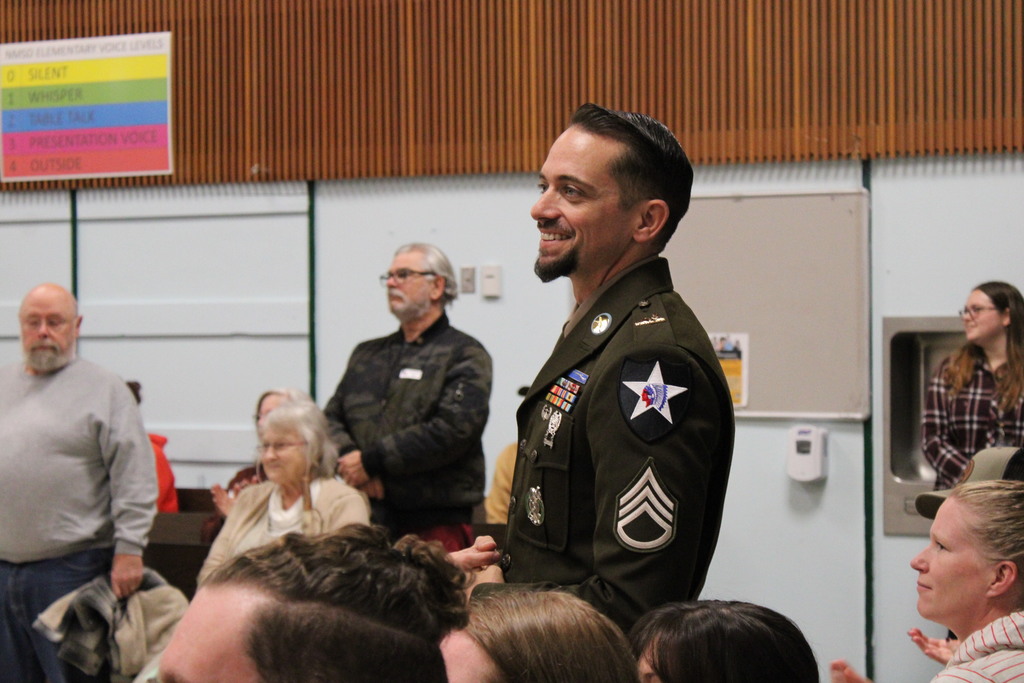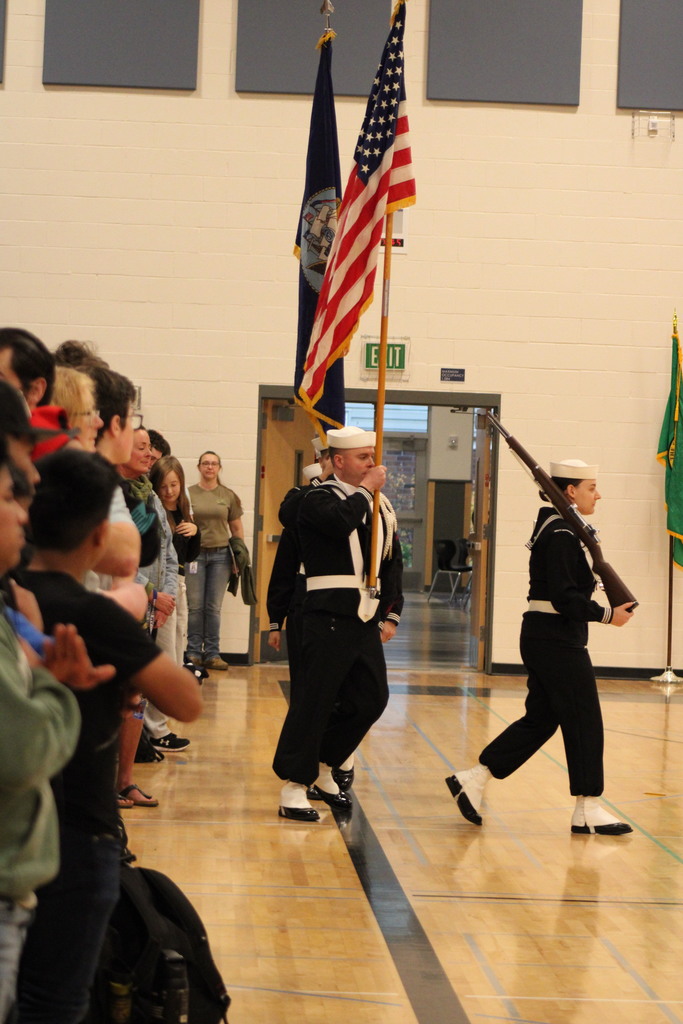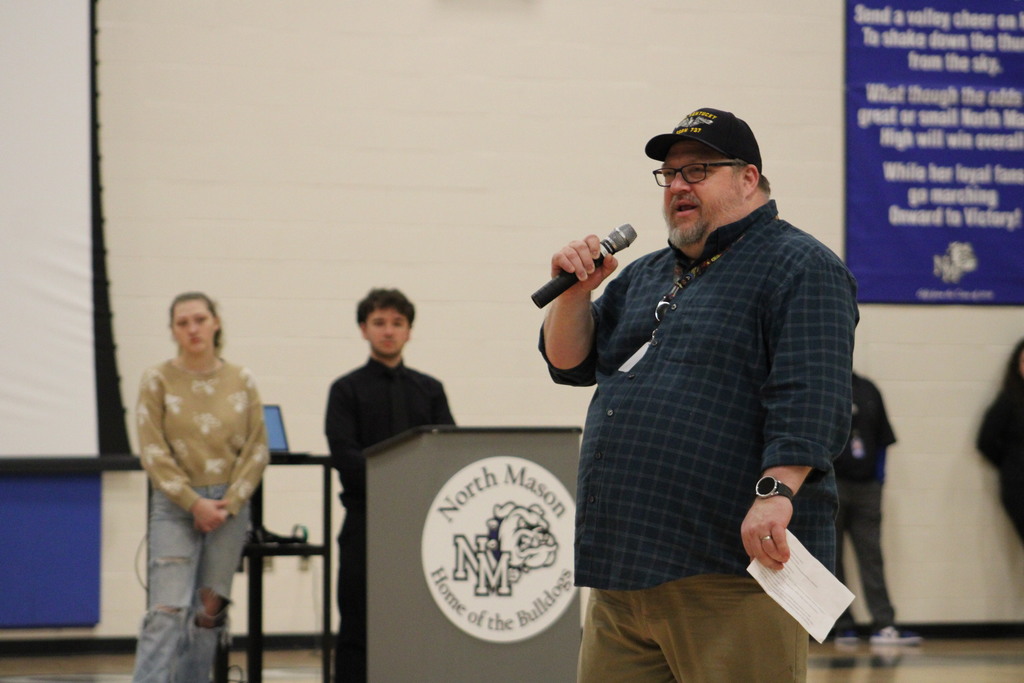 Sand Hill Elementary students traveled through our solar system and beyond on Friday thanks to Pacific Science Center. Students in 1st, 4th and 5th grade got a close up look at constellations, gravity and planetary science when they stepped inside the portable planetarium for this interactive exhibit. Thank you, Pacific Science Center, for giving our students an "out of this world" experience!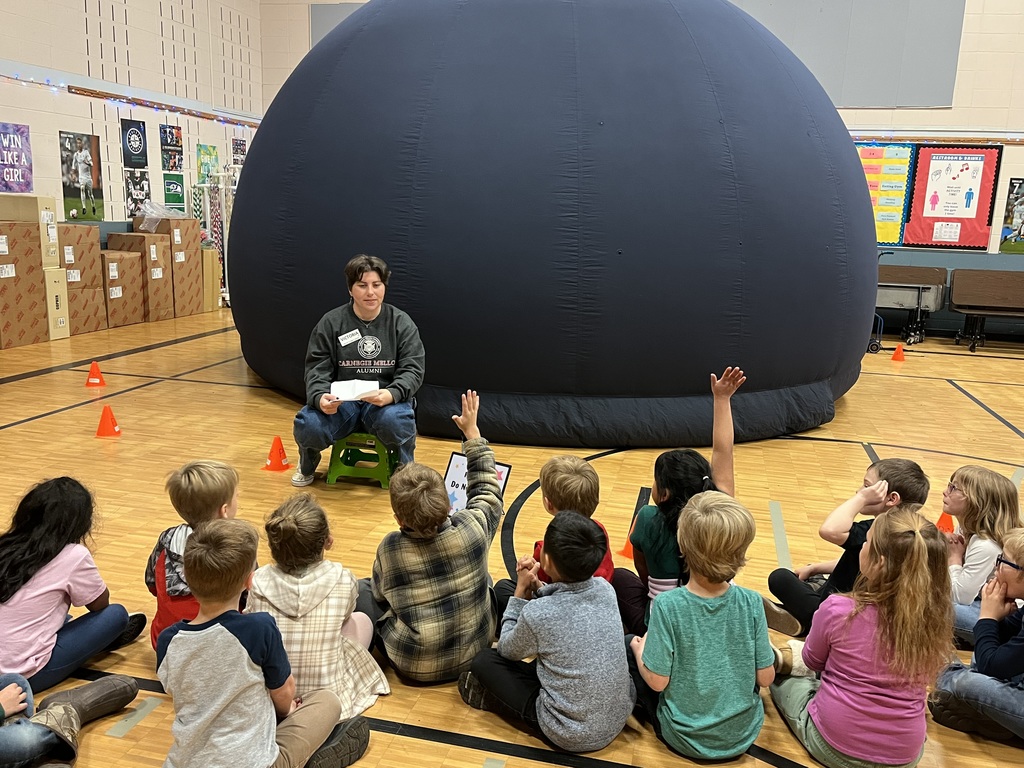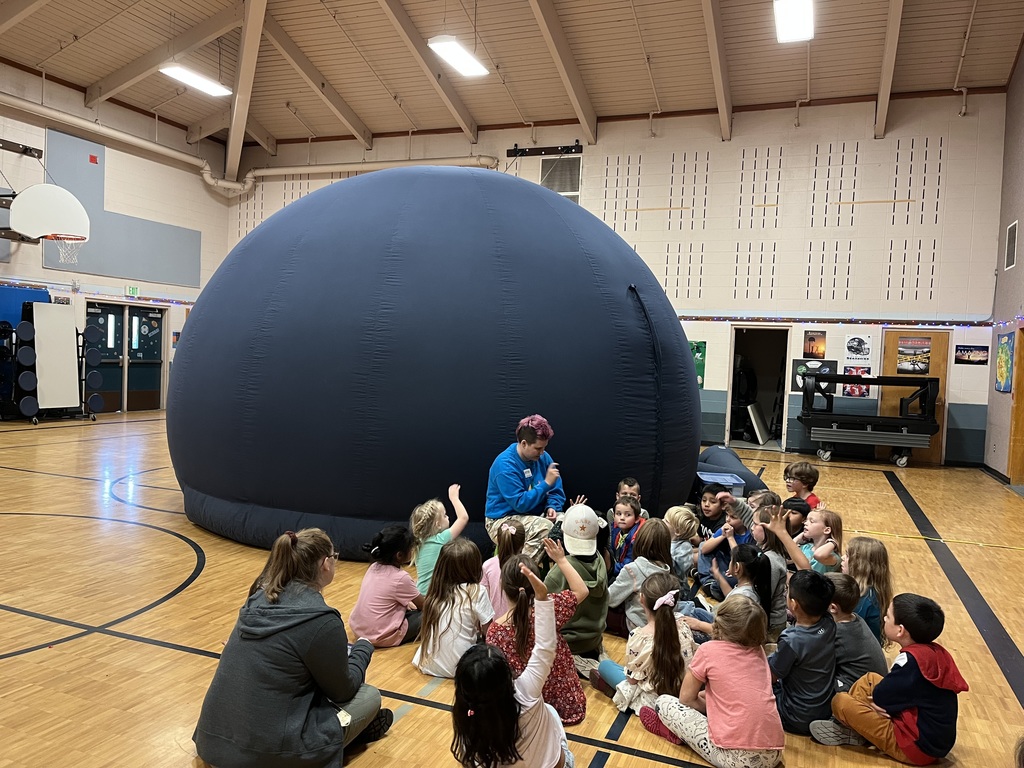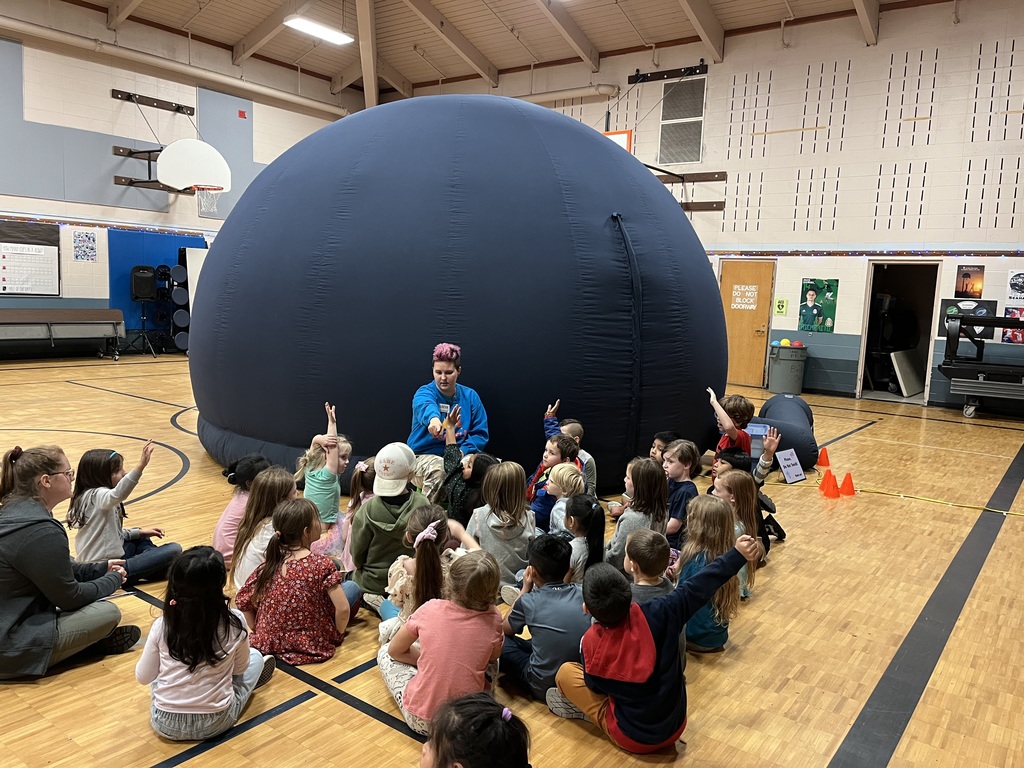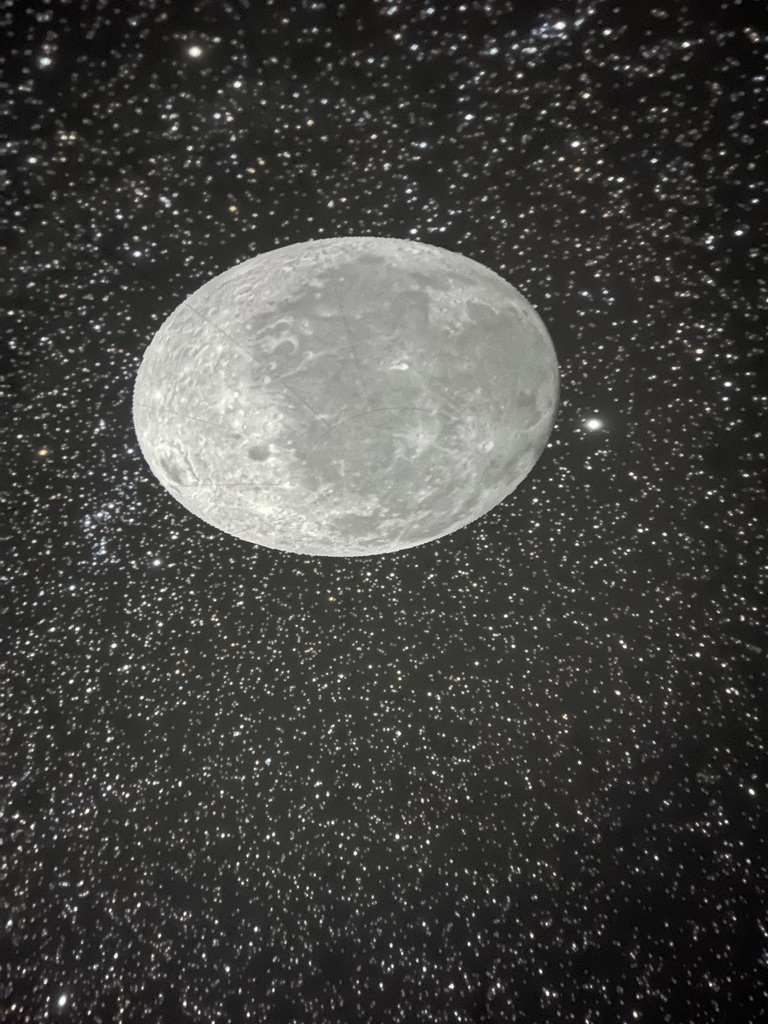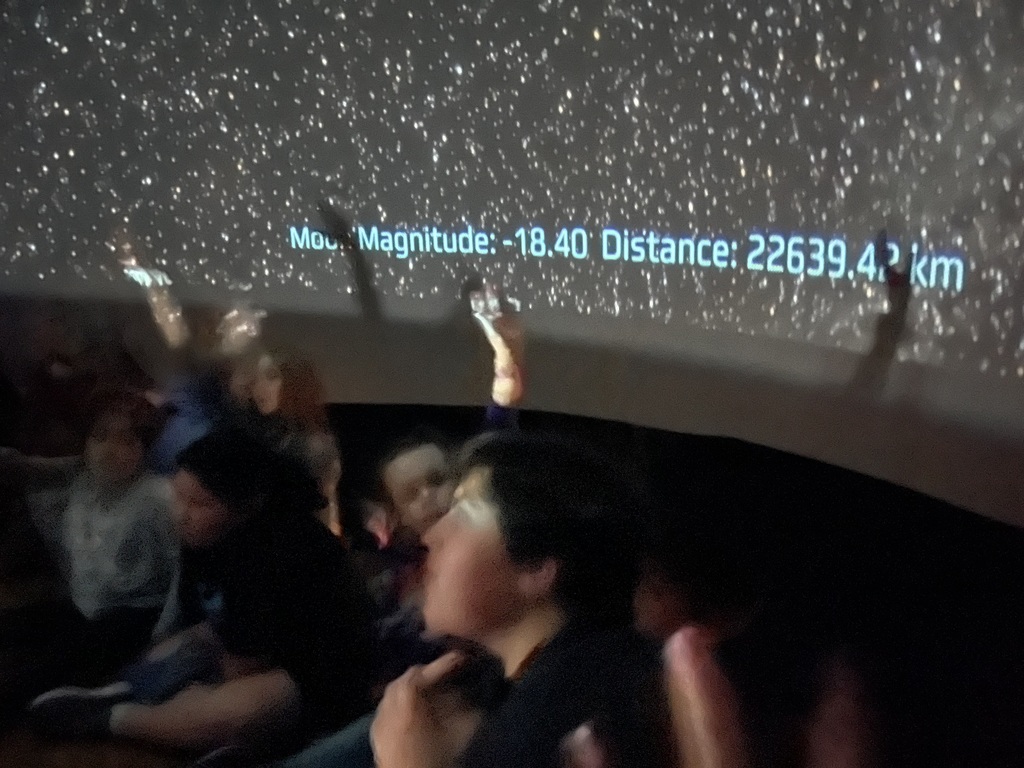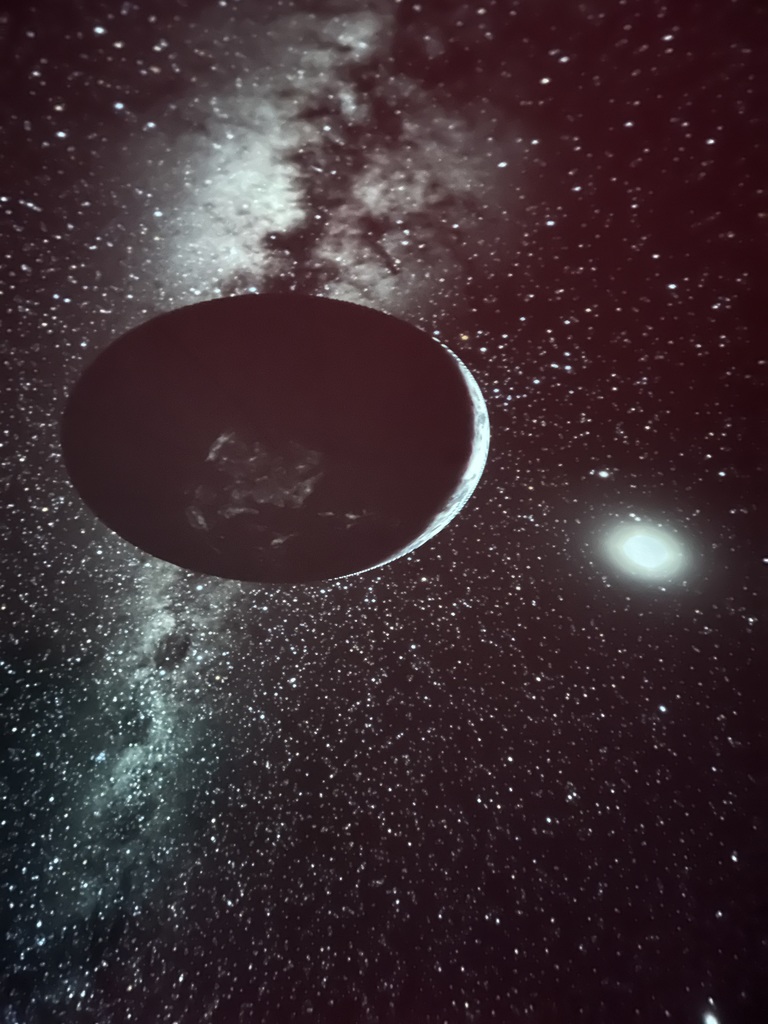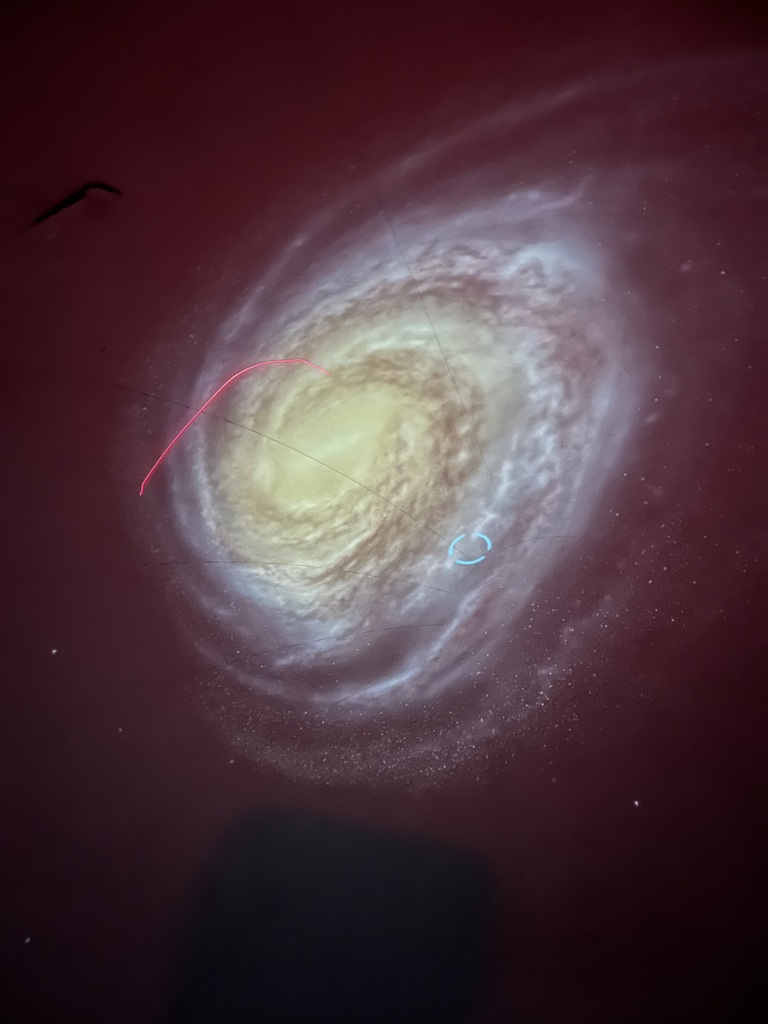 Good luck to Jackson Bergdahl, our sole cross country runner competing at the state championship in Pasco, WA this weekend. Administration, teachers, staff, students and teammates gathered around the flagpole this morning for a classic bulldog send off, everyone cheering encouragement. The van drove away to the sounds of the band playing the fight song and Jackson beamed and waved to the crowd, clearly excited about the competition ahead. Congratulations on making it to state, Jackson! #gobulldogs Follow
https://www.instagram.com/northmasonbulldogs/
for updates.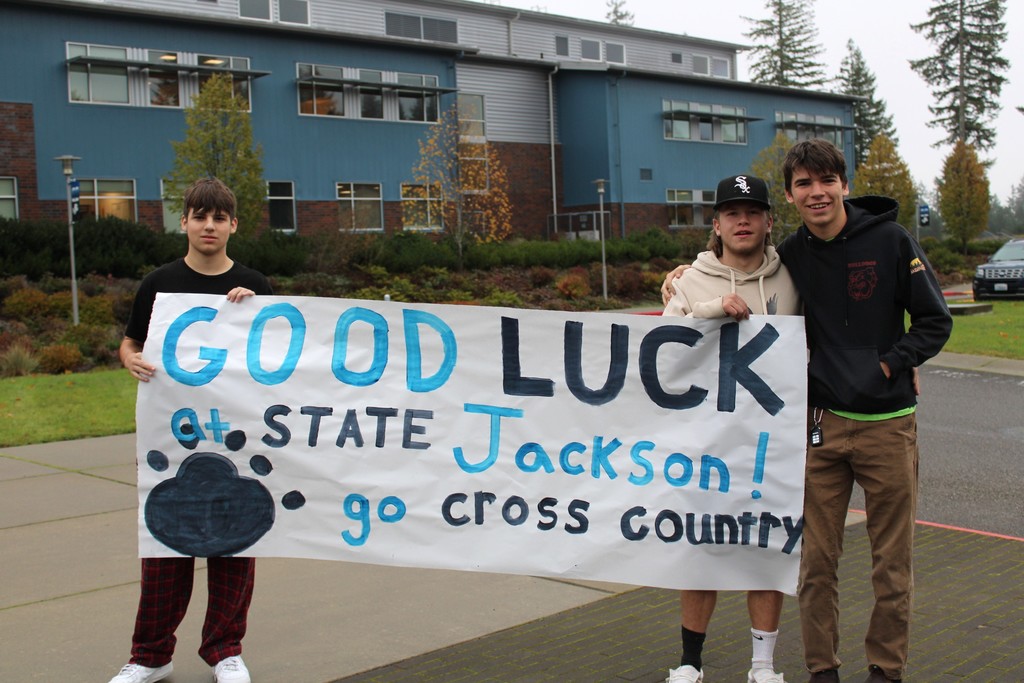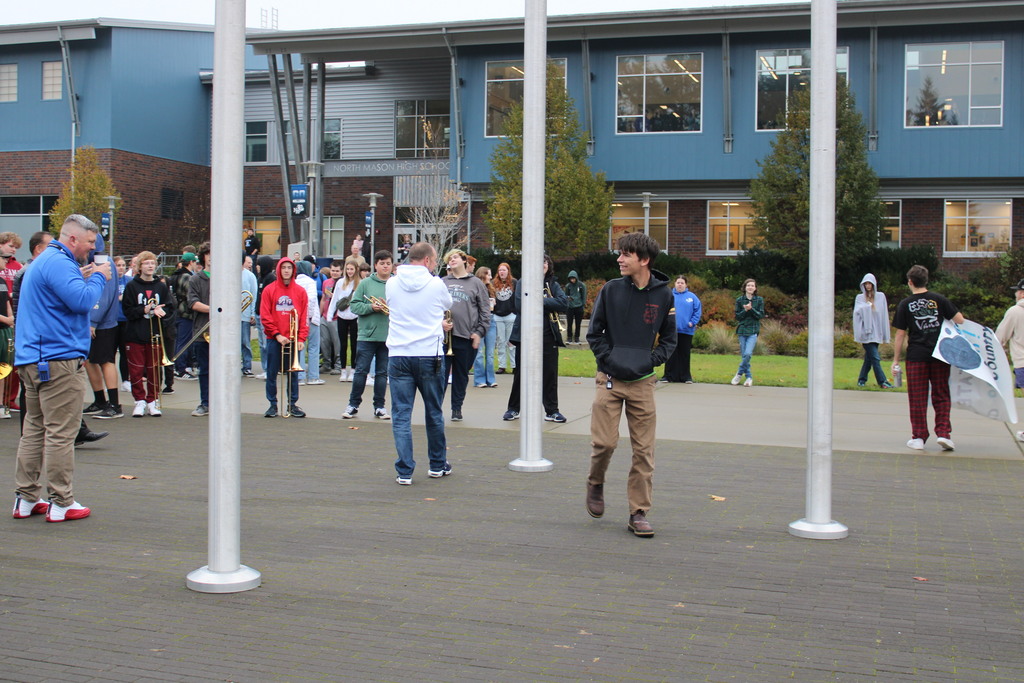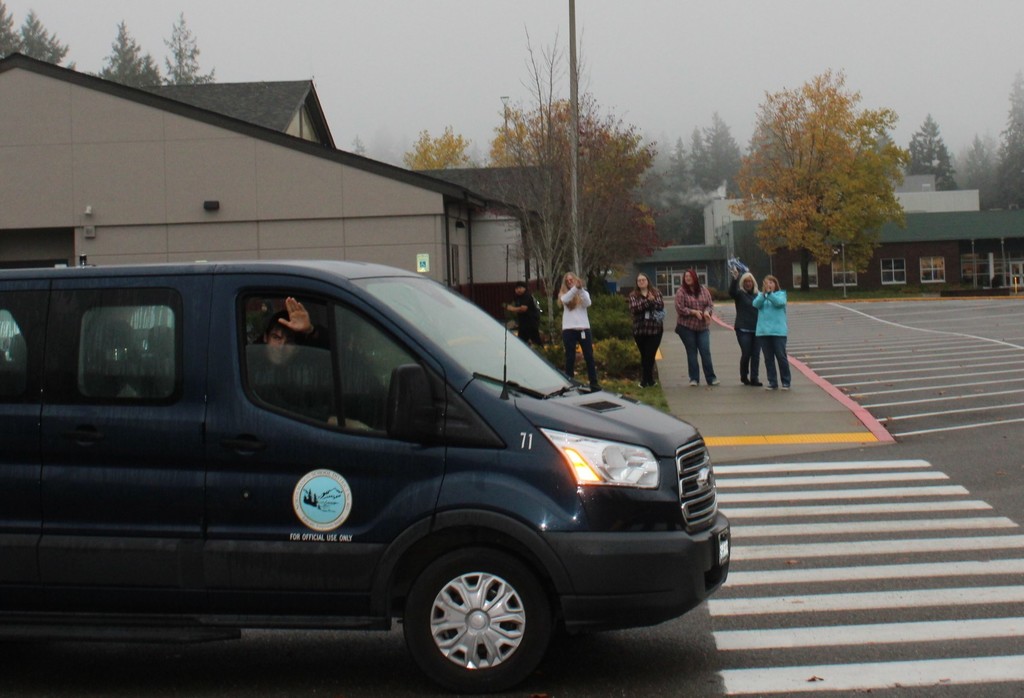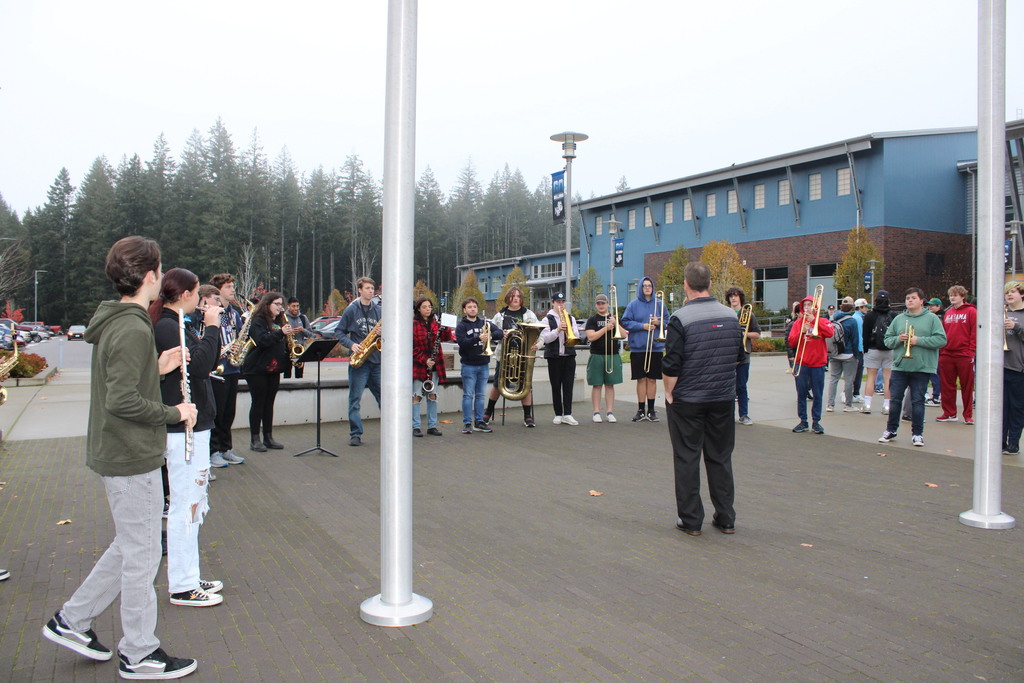 Register by midnight! Need assistance during the holiday season? This amazing North Mason Lions Club initiative helps families by providing gifts for children/teens. To register, or to help fulfill donations, please visit
https://northmasonlions.org/giving-tree
.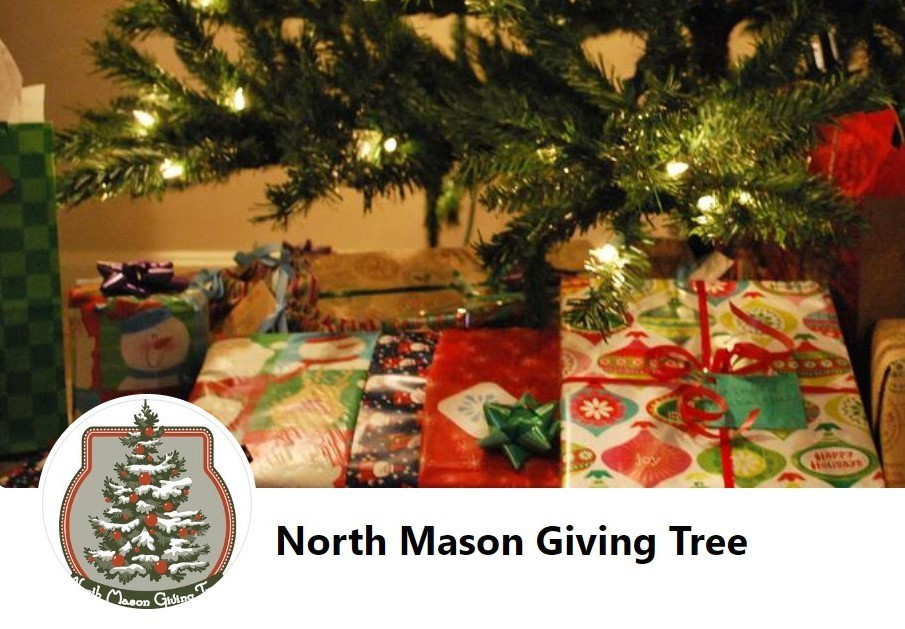 Happy Halloween, North Mason! Have fun and be safe!

Our last featured principal in the National Principals Month series is Alexia Hadfield, principal of James A. Taylor and Homelink, along with being the ALE/CTE Director. "I am proud to be a principal in the NMSD because I get the privilege of working with a great team to implement new and creative teaching methods, technologies, and programs to enhance the academic and 21st century learning of our students. Seeing the growth and accomplishments of our staff and students is amazing and I am excited to see what the future holds for them." Thank you to all our principals for everything you do for North Mason students. WE are proud to have you as a principal for NMSD!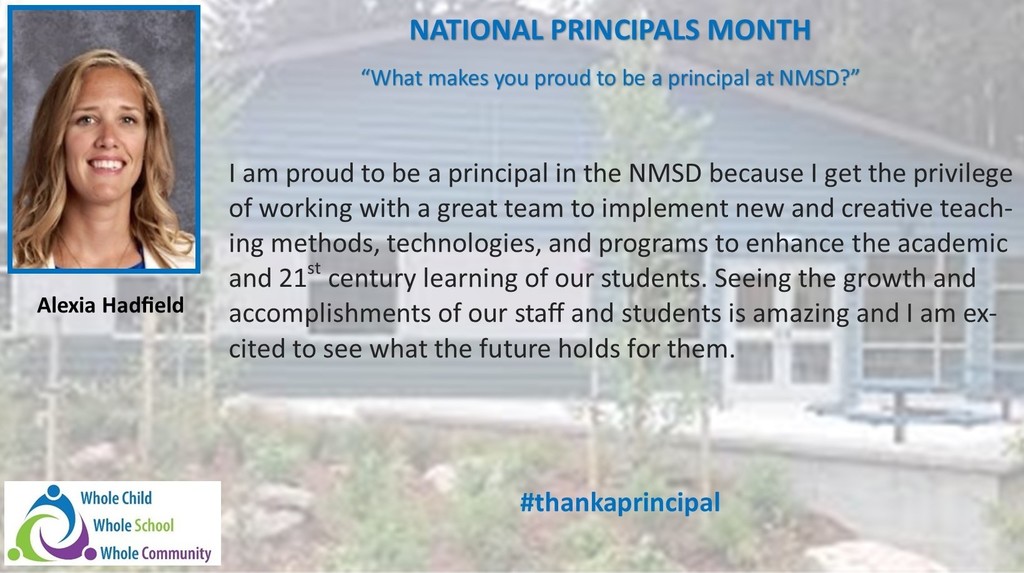 Happy First Responders Day! A special thank you to our local departments who support and enrich our schools!

Looking for something fun to do tonight? Check out the Belfair Haunted Barn Experience from 6-9 pm. Tickets only $8. No parking at event facility but there is a shuttle from Scott McLendon's Hardware. This North Mason Rotary Club fundraiser is put on with the help of our NMHS Drama Club. Come out and support this creative fundraiser!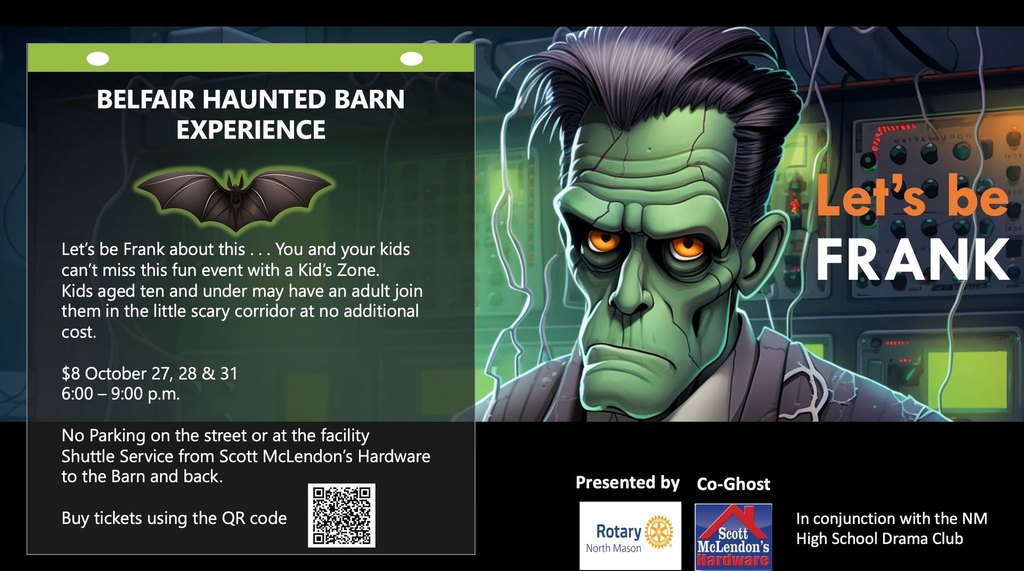 Good luck to the NMHS Marching Band competing at the 35th Annual Puget Sound Festival of Bands in Everett tomorrow. Each year 1000's of high school students, support staff, and enthusiastic spectators take part in this exciting event. Marching bands from all around the Pacific Northwest converge on Everett Memorial Stadium to compete for awards and recognition. Typically, more than 20 bands participate in 4 divisions based on size, from the smallest Division A bands with as few 10 tenacious members, to the massive Open Division bands hosting more than 100 members creating an unforgettable sound. During the preliminaries competition, all bands compete within their division for the top 3 positions, then, these 12 top bands go head to head in the finals competition to take first, second, and third place overall. The stadium provides sheltered seating for spectators to enjoy this day-long event, and there are plenty of food and souvenir concessions to enjoy.